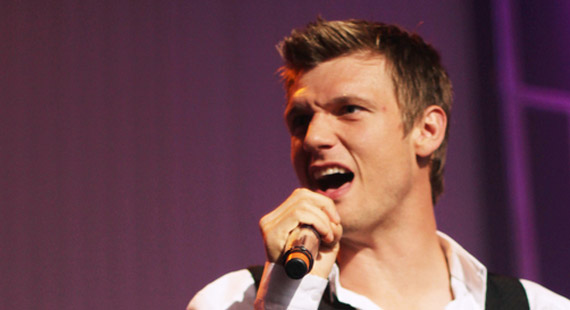 Debby Wong / Shutterstock
New Kids on the Block Team with Backstreet Boys for 2011 Arena Tour
On his morning radio show today, Ryan Seacrest confirmed the Backstreet Boys and New Kids on the Block will be uniting for a summer 2011 tour.  It's the best thing Ryan's ever done.
There have been rumors of the upcoming cleverly titled NKOTBSB tour ever since the Backstreet Boys made a surprise appearance in June at a New Kids on the Block concert.  To whet the fans' appetite for their upcoming trek, the two bands are performing together on November 21 for the American Music Awards show airing on ABC.
The tour is a very shrewd business move during a time when big name tours have struggled to fill arenas and sell tickets.  Two boy bands, who both have a massive fan base, touring together seems to be a sure bet.  Although there is some crossover in terms of the two fan bases, the pairing will also bring together two boy band fanatic generations.
2011 Backstreet Boys & New Kids on the Block Concert Tour
June 2011
9 – Toronto, Ontario – Air Canada Center
11 – Uniondale, NY – Nassau Coliseum
12 – East Rutherford, NJ – Izod Center
17 – Rosemont, IL – United Center
July 2011
1 – Los Angeles, CA – Staples Center