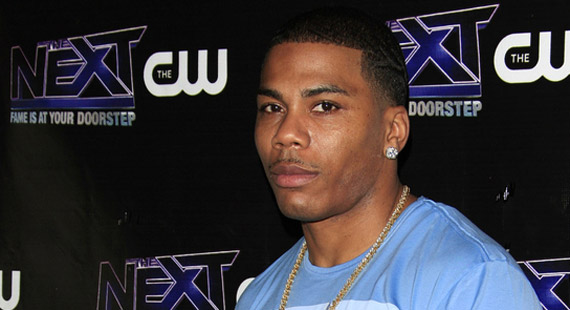 Joe Seer / Shutterstock
Nelly Tour Bus Search Yields Heroin, Marijuana, Loaded Weapon
Nelly is now the latest in a long line of musicians to be detained by police at a west Texas checkpoint after drugs were discovered on his tour bus.
The rapper was detained when his tour bus was passing through the Sierra Blanca border patrol in Texas when a police dog indicated their were drugs on the bus. Officers then found 36 small bags of heroin and 10 pounds of marijuana, as well as a .45 caliber pistol. The checkpoint, located about 30 miles north of the Mexican border, is the same one where drugs were discovered on the tour buses of musicians Willie Nelson, Fiona Apple and Snoop Dogg, among others.
While all seven passengers on the tour bus were detained, Nelly and five others were later released after one passenger claimed responsibility for all of the drugs and the gun. Nelly later released a statement regarding the incident.
"It is my understanding a member of my staff made an unfortunate decision to bring unlawful materials onto our tour bus that resulted in his arrest this morning, October 11," read the statement. "Neither I nor anyone else on the tour bus was aware of his decision to bring these on board. Law enforcement officials in Sierra Blanca, Texas did not press charges against anyone other than that individual."
The individual that was arrested has been identified as Brian Keith Jones.
The incident was reported by TMZ, and the site reported that sources said the drugs were not heroin but Molly, also known as pure ecstasy.
Nelly's real name is Cornell Iral Haynes, Jr., and he is scheduled to perform in Austin, Texas next month for the COTA Austin Fan Fest. He will appear alongside Flo Rida and Enrique Iglesias, among others.
The rapper's website indicates that he has a "new album coming fall 2012," but the official release date has yet to be announced.