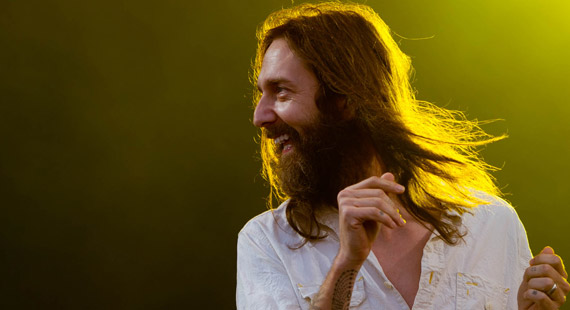 Mark Runyon | ConcertTour.org
Neil Young, Black Crowes, Zac Brown Head to Oak Ridge Farm for Interlocken Fest
Organizers of the Interlocken Festival are making sure they are being noticed: the inaugural incarnation of the event will feature Neil Young & Crazy Horse, the Black Crowes, Zac Brown and Widespread Panic.
The event will be held September 5-8 at Oak Ridge Farm in Arrington, Va., which is about 35 miles south of Charlottesville, Va. and about 100 miles from both Richmond, Va. and Washington, D.C.
While a full schedule has yet to be released, thus far we know that Widespread Panic, Black Crowes and String Cheese Incident will each play two-nights of the festival Furthur, the band featuring formal Grateful Dead members Phil Lesh and Bob Weir will play three nights, with one of those nights being used to perform the classic album Workingman's Dead in its entirety.
Former Creedence Clearwater Revival frontman John Fogerty will sit in with Widespread Panic during one of their two nights. That's not a pairing I would have ever thought of, but it could produce a great set.
Zac Brown will be sans Zac Brown Band for his participation in the festival, and will guest with the String Cheese Incident during one of their performance, forming the debut of the Zac Brown Incident.
The event is clearly going after a certain type of music fan, and co-creator Peter Shapiro said in a press release that this was the original idea.
"Most festivals these days are trying to be everything to everyone – very eclectic with an emphasis on a large number of artists in various genres," Shapiro said. "With Interlocken, we want to break away from that mold and create something more identifiable and distinct."
To put it another way, if you like jam bands and you like other people that like jam bands, you're probably going to dig this festival.
Oak Ridge Farm is a privately owned, 4,800 acre farm that will offer close camping options in the Blue Ridge mountains, as well as VIP camping inside the concert site.