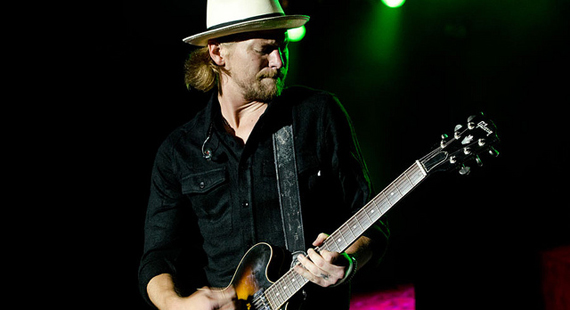 Mark Runyon | ConcertTour.org
Needtobreathe Roll Out Fall Tour Dates
South Carolina rock band Needtobreathe have announced a U.S. tour that will keep them on the road throughout most of the fall.
The tour will kick off on September 13 at the War Memorial Auditorium in Greensboro, N.C., and is scheduled to run through November 10 when the band will play a show at the Florida Theatre in Jacksonville, Fla. In between those dates, the band will visit most regions of the country, performing in Cincinnati, Ohio; Buffalo, N.Y.; Oklahoma City; Little Rock; Longview, Texas; Boise, Idaho and Savannah, Ga, among others
The group will bring out two sets of opening acts for the tour. Parachute and Drew Holcomb will provide support for the first half of the tour, while Good Old War and Matthew Mayfield will join the trek for the latter half.
The band is currently on the festival circuit in Europe, and this weekend will play the Hard Rock Calling Festival in Hyde Park in London. They will join a slew of big names performing at the festival, including Bruce Springsteen, Paul Simon, Soundgarden, Iggy & the Stooges, Lady Antebellum and John Fogerty. The band will head back to the States for a handful festival gigs scattered throughout August before beginning their headlining tour.
The band is still on the road supporting its most recent album, The Reckoning, which was released in September of last year. The band entered the Billboard 200 albums chart at number six, and also debuted in the number one spot of the Billboard Christian Albums chart.
Needtobreathe formed in Seneca, South Carolina and features brothers Bear and Bo Rinehart, who split songwriting duties on most of their first records (The Reckoning is only attributed to Bo). Since signing to Atlantic Records in 2005, they have grown in popularity by opening for artists like Train, Collective Soul, Will Hoge and Taylor Swift.