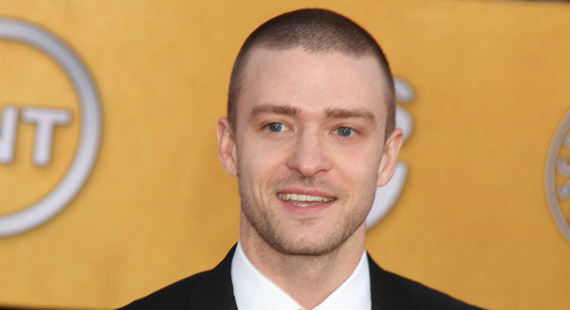 Helga Esteb / Shutterstock
'N Sync Rumored for Suprise Reunion Performance at VMAs
The rumor mill – it is a'turning again. This time it's spreading news of a surprise 'N Sync reunion at the VMAs.
If it happens, it'll probably be for the benefit of Lance Bass, JC Chasez, Joey Fatone and Chris Kirkpatric because I'm not convinced Justin Timberlake has many problems getting booked for stuff these days.
The boyband have, helpfully, neither confirmed nor denied the rumors, meaning everyone has assumed it's definitely going to happen by implicit reasoning, or something. Lance Bass commented:
"Justin Timberlake is getting the Michael Jackson Vanguard Award this Sunday at the awards, so of course people are automatically going to think we're going to be there performing, but this is exactly how it happened and I knew these rumors were going to fly."
He also said he thought it was "cute" that everybody was talking about the group on Twitter:
"I think that's what started the rumor that there's going to be this big reunion with 'N Sync. It's amazing to see the reaction out there on Twitter and social media [and] how many people are supporting 'N Sync. It's so nice to see because when we ended things [over] 10 years ago, there was no social media, there was no Twitter, but it's so cute to see how many people are supporting [us], and 'N Sync was even trending.
Why do people spend so much time talking about this? If it's going to happen, it's obviously meant to be a surprise and nobody likes spoilers.
The 2013 VMAs are set to take place Sunday at Barclays Center in Brooklyn so I guess we'll all find out soon enough, but if the New York Post's "anonymous source" is a reliable one, then I guess we already know. What we definitely don't know is whether they'll all be wearing silver shell suits like in the good old days.