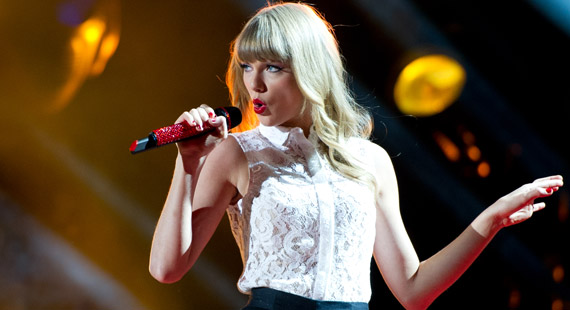 Helga Esteb | Shutterstock
MTV Punk'd Returns with Justin Bieber Pranking Taylor Swift
MTV's hit show "Punk'd," which has been on hiatus since 2007, will return this year, and a newly released preview shows pop star Justin Bieber punking country starlet Taylor Swift.
The new trailer shows Bieber acting as host, as Swift is convinced she has ruined a wedding that was taking place on a yacht. Bieber explains the reason Swift was chosen as a Target.
"I think we should start with Taylor," he says in the preview, "she's the sweetest girl ever."
For her part, Swift watches in horror as the yacht catches fire before an entire wedding party falls out of a boat onto a beach. She says in the episode, "This is completely not ok."
Bieber won't be the full time host, like Ashton Kutcher was for the previous incarnation of the show. Instead, the host, or those performing the punking, will be a revolving cast of characters. MTV reports that Miley Cyrus, Bam Margera and "Twilight" star Kellan Lutz will fill the host role. Khloe Kardashian and Demi Lovato are among those set to be punk'd. The first show of the new season will air March 29.
The original version of the show premiered on MTV in 2003, and reruns have been airing on the TV Guide Channel since 2009. Based on other hidden camera shows like "Candid Camera," "TV's Bloopers & Practical Jokes" and "The Jamie Kennedy Experiment," the show selects new celebrity targets for each episode. Among those that have been punk'd are Justin Timberlake, Tracy Morgan, Outkast, Beyonce, Kanye West, Zach Braff and Elijah Wood.
Former "Heroes" star Hayden Panettiere also will be featured as a host, and was once punk'd herself by Kutcher. Though Kutcher will no longer host, he will remain involved in the show as a producer.