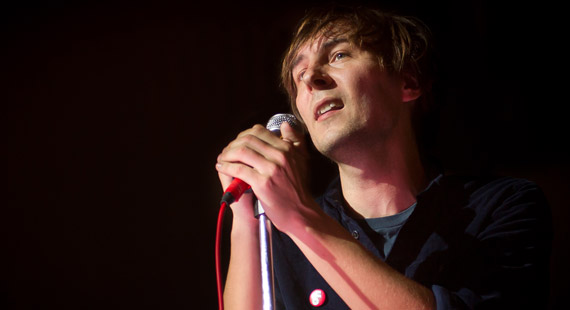 Mark Runyon | ConcertTour.org
Montreal's Osheaga Festival Pulls The Cure, Mumford and Sons, Phoenix
For it's 8th year, Montreal's Osheaga Festival will welcome headliners the Cure, Mumford & Sons and Phoenix.
This year's festival will take place August 2-4 at Parc Jean-Drapeau in the city. Other notable acts in the eclectic lineup include New Order, the Lumineers, Vampire Weekend, Kendrick Lamar, Macklemore & Ryan Lewis, Alt-J, Gaslight Anthem, Father John Misty, Tegan and Sara, Ellie Goulding, Hot Chip, Beach House, Flogging Molly, Big Boi, Silversun Pickups, Azealia Banks and Jimmy Eat World, among others.
Tickets for the event go on sale this Friday, March 15, with general admission weekend passes starting at $235. That price jumps up to $395 for reserved seats at the festival. Additionally, there are two levels of VIP levels known as "The Osheaga Experience." The first starts at $699 and features dedicated viewing areas, private bar, air conditioned restrooms, catered dinner and golf car transportation, among others. The second package comes with reserved seating access and otherwise is the similar to the first VIP package, though the cost goes up to $1099.
The festival also offers accommodation and travel packages, which include travel options and hotel stays, depending on the package.
The Parc Jean-Drapeau is on Ile Ste-Helene, an island located just off the island of Montreal. It features artwork created for Montreal's Expo in 1967. The festival will include five stages throughout the park.
The Osheaga Music and Arts Festival was first held in 2006, and now is billed as "the largest festival of its kind in Canada." More than 90 bands will play at the festival as the city welcomes tens of thousands of music fans. The festival's website points out that last year's festival was the first to sellout. Previous performers at Osheaga include The Killers, Arcade Fire, Weezer, Iggy & the Stooges, Rufus Wainwright, the Roots, Sonic Youth, Coldplay and Eminem, among many others.