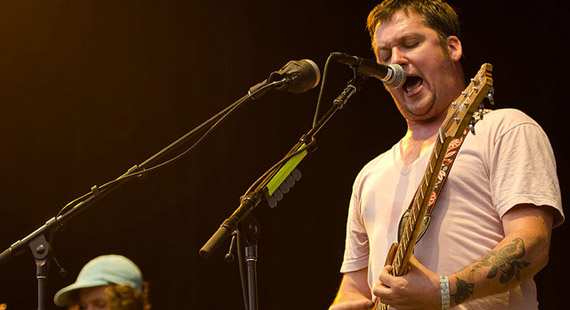 Mark Runyon | ConcertTour.org
Monterey Gets First City Festival with Modest Mouse, Passion Pit
When it comes to music festivals, Monterey, California is best known for the 1967 Monterey Pop Festival, but it will be back on the festival map later this year with the inaugural First City Festival.
The new event will be held at the Monterey County Fairgrounds – the same site of the legendary festival – and will feature Modest Mouse, Passion Pit and Neko Case, among others. The two-day festival will be held August 24-25.
While we've written quite a bit about how strong the U.S. festival season is this year, the lineup for First City is a bit of a departure, featuring quite a few bands that aren't appearing at any or many other festivals around the country. Other notable artists include MGMT, the Hold Steady, Okkervil River, Father John Misty, Blitzen Trapper, Lucero, Devendra Banhart, Dr. Dog, Toro Y Moi, Washed Out, Delta Spirit and the Antlers.
Here's how the official website describes what fans can expect during the festival:
Experience a weekend of music, food, and fresh ocean air at the site of the iconic Monterey Pop Festival. First City Festival, named after Monterey's claim as the official "first capital" of California, promises a sophisticated musical line-up of 30+ bands in a relaxed and beautiful coastal setting. The festival grounds will showcase three live music performance stages plus a Vaudeville variety stage. A full carnival, complete with rides and games, will be available to guests. Curated dining options will include local craft beers as well as wine and food vendors.
Modest Mouse played Coachella this year, and are playing quite a few festivals in Europe as well as a few headlining shows, but this is their only remaining U.S. date currently scheduled. No word yet if this may signal new music from the band, which hasn't released a record in far too long (We Were Dead Before the Ship Even Sank came out way back in 2007).