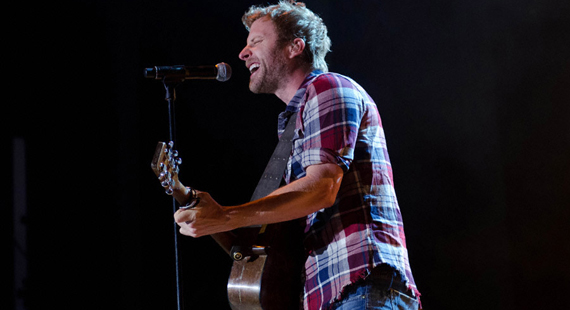 Mark Runyon | ConcertTour.org
Miranda Lambert Grabs Dierks Bentley for 2013 Tour
Miranda Lambert and Dierks Bentley will co-headline an extensive U.S. tour in 2013.
The country superstars announced the news recently, and revealed which cities they will be visiting as they make their way around the U.S. on the "Locked and Reloaded Tour," though the exact dates and venues will be announced later. Cities include Baltimore, Atlantic City, Tulsa, San Diego, Las Vegas, Phoenix and Denver. The tour will kick off January 17, though the city has yet to be named.
"Making music for our fans is the best job in the world," Lambert said in a statement. "It's especially great being able to take that music on the road with someone I respect as an artist and human being. This will be a tour of 'epic badassery.'"
Bentley also shared his excitement about touring with Lambert.
"Some of my favorite times on tour over the years were with Miranda and her crew," he said in the release. "We have a lot in common musically and our fans do too. It's going to be a killer year."
Lambert will use the tour to continue to support her most recent album, Four the Record, which was released in November of last year. The album debuted at number one on the Billboard Country Albums chart and number three on the overall Billboard 200 albums charts. The appropriately titled album his Lambert's fourth studio album, and her first since 2009's Revolution.
Bentley's most recent album, Home, was released in February of this year. Thus far, four singles have been released from the album, three of which have gone to number one on the Billboard country singles chart. These are "Am I the Only One," "Home" and "5-1-5-0." The current single, "Tip it on Back," was released in August and to date has peaked at number 26 on the charts.