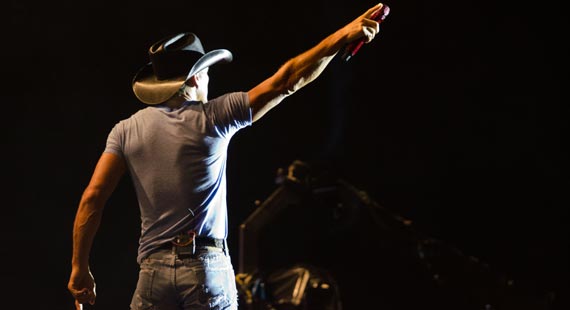 Mark Runyon | ConcertTour.org
McGraw, Hill's Soul 2 Soul Goes Down Under
Tim McGraw and Faith Hill, the American country star couple, next year are heading to Australia in March for a national tour of seven dates.
It will be the first non-North American tour for Hill with McGraw. However last year McGraw was in Australia with the Southern Voice tour, which he sold out.
Last year Hill joined her husband onstage when McGraw was a headliner at the festival CMC Rocks North Queensland. The power couple this year will be performing together at CMC Rocks the Hunter on March 18.
Promoter Michael Chugg said, for a while we have sat on this news. I am so thrilled we are able to announce it now. Tim's 2010 show was a complete knockout. I think we can expect another incredible show when he and his better half take to the stage.
The pair collectively have sold a total of 70 million albums, 46 No. 1 U.S. singles and won eight Grammy Awards.