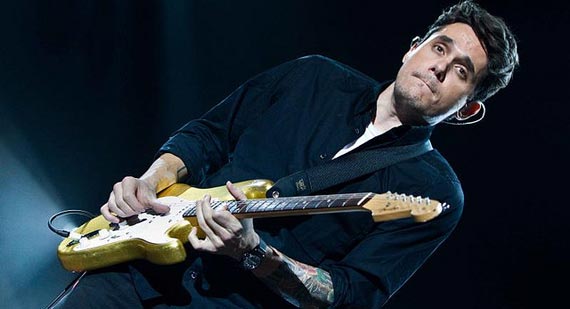 Mayer Sets November 17th Release Date for New Album
On November 17 John Mayer will be releasing "Battle Studies," his fourth full length studio album. The set follows "Continuum," his critically acclaimed release from 2006.
"Battle Studies" was co-produced by Steve Jordan and Mayer. He described the album as liberated, relaxed and confession, incorporating the melodies, simplicity and warmth of California rock and pop from the '70s and '80s.
Mayer says he approaches his music in a way that is similar to how a director does a period piece. "Continuum" was about soul and R&B music, whereas "Battle Studies was written with Fleetwood Mac, Neil Young and Tom Petty in mind. The message along with the melodies come straight from the gut and are concise, simple and efficient.
Continuing with his penchant for working collaboratively Mayer asked Taylor Swift to sing with him on "Half of My Heart." Collaborations that Mayer has previously done have ranged from jazz to hip-hop to blues, including recordings and/or performances with Alicia Keys, Jay Z, Dixie Chicks, B.B. King, Eric Clapton among other performers.
Mayer is planning an early 2010 tour of North America. He will also have two gigs later this year with his trio that features Pino Pallindo and Steve Jordan. On December 29 The John Mayer Trio will be performing in San Diego at Copley Symphony Hall. Then on New Year's Eve they will be in Las Vegas at The Joint located in Hard Rock Hotel and Casino.
The shows in December will be raising money to support two veterans charities: Veterans Health Research Institute (NCIRE) and Military Outreach Ministry Camp Pendleton.