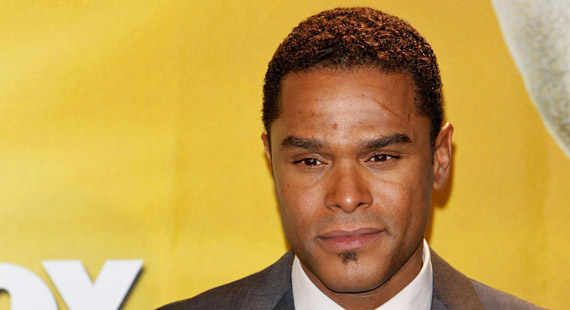 Joe Seer / Shutterstock
Maxwell, Brandy, Jill Scott Featured at Essence Festival
The 2013 Essence Festival will feature Maxwell, Brandy and Jill Scott, among many others.
Until this year, the annual festival was known as the Essence Music Festival, but the event has rebranded itself as simply The Essence Festival because, as Michelle Ebanks, president of Essence Communications Inc., puts it, the event is "more than just a music festival." The event will be held July 4-7 at the Louisiana Superdome in New Orleans.
But music is still the primary focus, and the lineup will feature over 30 performers. Other notable artists appearing this year include New Edition, LL Cool J, Keyshia Cole, Blackstreet, Mint Condition, Big Daddy Kane, Anthony David and Charlie Wilson. Additional acts will be announced next month.
Other events at the festival include panels led by Rev. Al Sharpton, U.S. Representative John Lewis and educator Steve Perry. Additionally, seminars will be held on health, careers, beauty, education and relationships. On July 4, there will be family oriented special events and barbeque.
The event was originally founded in 1995 to celebrate the 25th anniversary of Essence magazine, and has been held every year since. Last year, the event featured acts including Mary J. Blige, Aretha Franklin and D'Angelo and drew a crowd of 413,000.
Maxwell's performance at the festival will come after the R&B singer had to cancel a planned comeback tour last year because of vocal hemorrhaging. Currently, the Essence Festival is the only date he has announced other than an appearance at the Ecko Hotel in Lagos, Nigeria on February 16.
Maxwell is currently working on his fifth studio album, SUMMERS, which is expected to be released later this year. The album originally was slated for release last year, and will be the singer's first album since 2009's BLACKsummers'night. There's been no official word yet if he plans to add any more concert dates this year.