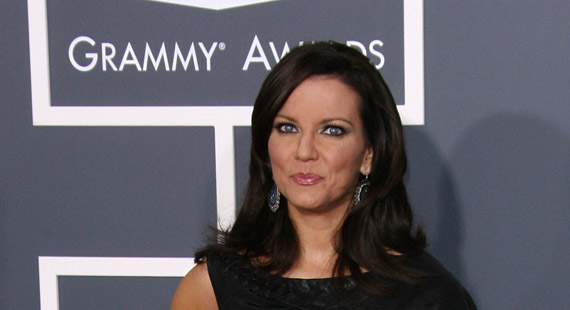 s_bukley / Shutterstock
Martina McBride Gives Holiday Present with Christmas Tour
Martina McBride has spent a large chunk of 2012 on the road, and now she has revealed that she will continue performing for the remainder of the year, as well. Most of the new dates she announced are holiday shows for her "Joy of Christmas Tour."
But before those Christmas dates begin, McBride will play some newly announced shows as part of her intimate "One Night Tour." She has played relatively small theaters around the country in the spring and summer as part of the "One Night" shows, and the fall leg of the tour will kick off September 28 at the Ryman Auditorium in Nashville. The dates will then continue through November 8 when McBride visits the Palladium in Carmel, Ind. In between those dates, she will also visit cities including Salamenca, N.Y.; Tunica, Miss.; Bossier City, La.; New York and Toledo.
"I am extremely excited to get back out on the road this fall to continue our 'One Night' tour," McBride said in a statement. "The reaction from fans this spring and summer has been fantastic. I have never done such an intimate tour before that allows me [to] connect with my fans in such a close way."
After the intimate dates, the country singer will take a couple weeks off before heading out for the holiday shows, which start at the Fox Theatre in Atlanta November 23. The shows will continue through December 21 at the Chicago Theatre. In between she also will visit Norfolk, Va.; Green Bay, Wisc.; Pittsburg, Lowell, Mass.; and Kansas City, Mo.
"The Christmas season is by far the McBride family's favorite time of the year," she continued in the press release. "Holiday music is some of my most favorite to sing and it reminds me of the memories I have growing up that I've shared with my daughters. I have compiled all of my favorite Christmas songs and will package them together in a fun concert for all."