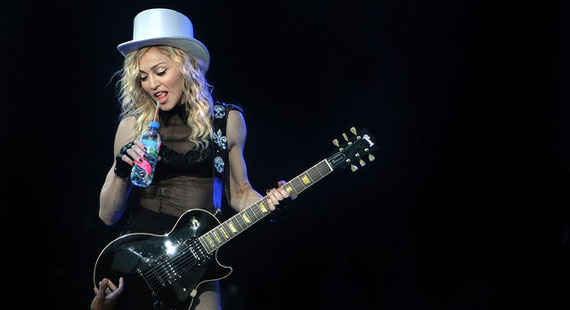 photoproject.eu | Shutterstock
Madonna's Austrailan Concert Tour Cancelled
Madonna likely made many of her Australian fans happy when she announced that she planned to tour the country next year for the first time in 20 years, but now those fans will have to wait even longer, as the pop star has cancelled her plans to go Down Under.
As of yet, there have been no reasons given for the cancellation. After saying that the current MDNA tour will wrap in South America in December, a spokesperson added "That's all we can say." It was announced this February that Madonna would visit Australia in early 2013. Though no concrete dates were ever announced, media reports in the country stated that stadiums had already been booked in cities like Sydney and Melbourne (those reports were never confirmed).
The last time Madonna visited the country was on her "Girlie Show World Tour," which took place in 1993. When the initial MDNA touring plans were announced in February, Live Nation Global Touring CEO Arthur Fogel specified Australia as a touring destination during an interview with Billboard.
"Of the show we're doing, I'd say 25 percent – 30 percent will be markets she's never played before," he said. "There's still a few left. We'll get to these markets where she's never been, some exciting new places, and get back to Australia after too long a time."
Billboard reports now that the MDNA tour thus far has been a success, and recently topped the magazine's Hot Tours ranking. In fact, ticket sales revenue from just the first 11 venues on the tour totaled $49.5 million with 417,448 tickets sold. A current European leg of the tour wraps next month, and Madonna will come to the U.S. and perform through mid-November. The South American dates will begin at the end of November and continue nearly through Christmas.