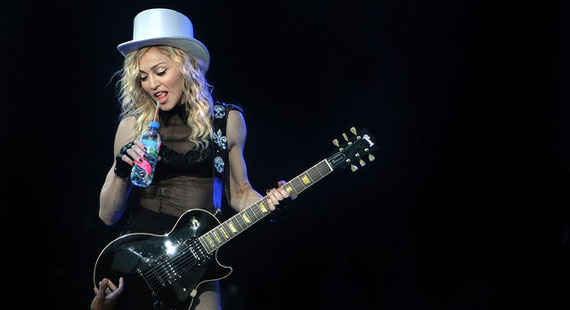 photoproject.eu | Shutterstock
Madonna Hits Studio for 'Hard Candy' Follow-up
Madonna's manager has confirmed that the singer has started officially to record a new album.
According to the manager Guy Oseary, Madonna started studio sessions for the followup set to "Hard Candy," her 2008 album, on July 4.
It's official, Oseary wrote on his Twitter page. Today was the first day for Madonna in the studio to record her new album. Happy July 4th. This is very exciting.
Reportedly Madonna is working with the DJ's David Guetta and A-Trak along with Jim Steinman, Meat Loaf's songwriter and producer.
Another one of Madonna's album collaborators is reportedly Joe Henry, her brother-in-law and co-writer of "Jump" and "Don't Tell Me."
The last original material from the pop icon was "Celebration," the title track from her "Greatest Hits" retrospective released in 2009.
"Hard Candy" was the last studio album Madonna had with her Warners contract. Since then she has signed a new contract for releasing records with Live Nation, the concert promoters.