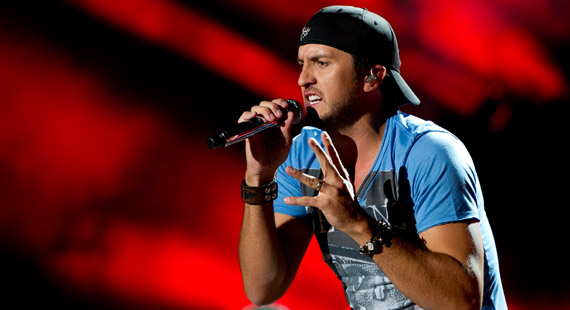 Mark Runyon | ConcertTour.org
Luke Bryan Constructs 2014 Tour with Lee Brice, Cole Swindell
Luke Bryan has revealed details of his upcoming "That's My Kind of Night" Tour, which is due to take place early next year and spans 18 stops across the country. The tour will get started in Columbus, Ohio on January 16 and run through a date in Bossier City's CenturyLink Center on March 8. Lee Brice and Cole Swindell will serve as support for the "That's My Kind of Night" Tour.
Bryan is currently on his "Dirt Road Diaries" tour, which kicked off way back when in January and runs through October 26 in West Palm Beach, Florida. Every date in the tour has sold out.
Despite Zac Brown knocking his single, Bryan's had about as successful year as it's possible to have, and is looking to take home the Entertainer of the Year Award at the CMAs next month. The reigning ACM Entertainer of the Year is also in possession of two American Music Award nominations and his latest album Crash My Party, landed at No. 1 with a sales of around 527,783 copies during its first week. If that weren't enough, singles "Crash My Party" and "That's My Kind of Night" both reached number one on the country charts. Luke must be pretty relieved to turn the calendar over to 2014 because he's already squeezed every achievement out of 2013.