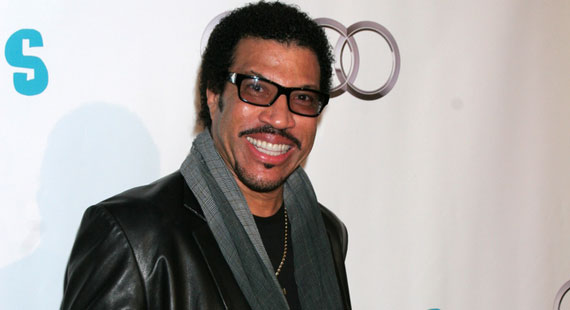 Helga Esteb | Shutterstock
Lionel Richie Caps 2012 with European Tour
After just finishing up a North American tour leg a few days ago, Lionel Richie has announced an extensive European tour that will take him around the continent this fall.
The arena tour will kick off September 22 in Newberry, United Kingdom, and will continue through a December 6 show in Koln, Germany. Other countries the legendary singer will visit include Belgium, Netherlands, Czech Republic, Monaco and Switzerland.
The new dates continue to support Tuskegee, Richie's album of country music duets that was released in March of this year. Though the album debuted at number two on the Billboard 200 albums chart, it eventually climbed to number one. The record features duets with notable country stars including Kenny Rogers, Willie Nelson, Darius Rucker, Shania Twain, Kenny Chesney and Jason Aldean.
At the end of the first half of the year the album, which is Richie's third number one album, had sold 912,000 copies, according to Billboard. That makes it the best selling album of any released this year. Since the midway point of the year, the album has racked up a total of more than 934,000 sales.
"What a year!" Richie commented in a statement. "This album has taken me on an unforgettable journey filled with new friends, new jokes and new musical inspirations. I am overwhelmed and humbled by the success of Tuskegee and am thrilled by how it has been embraced by music lovers of all ages and backgrounds around the world."
Throughout his career, which began as a member of the Commodores, Richie has sold more than 100 million albums and won five Grammy Awards. Tuskeegee marks his best selling album since Soundscan began tracking album sales back in 1991. The album spawned the single "Endless Love" (with Twain), which is a rerecording of a duet Richie originally recorded with Diana Ross in 1981.