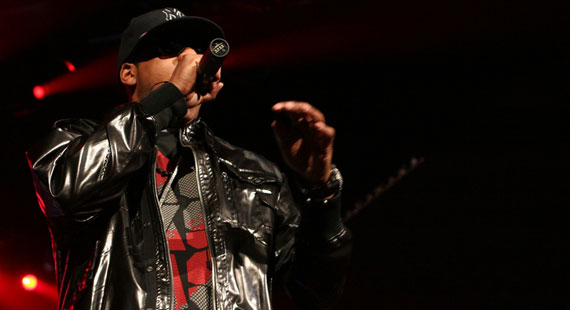 Adam J. Sablich | Shutterstock
Legends of Summer Tour Brings Jay-Z, Justin Timberlake to Stadiums in North America
It's now official: Justin Timberlake will team up with Jay-Z for a summer tour later this year.
Dubbed the "Legends of Summer Tour," the trek will kick off at the Rogers Centre in Toronto on July 17 and run for nearly a month, finishing up at Sun Life Stadium in Miami on August 16. Other cities scheduled for the the select tour are New York; Chicago; San Francisco; Los Angeles; Vancouver; Hershey, Pennsylvania; Detroit; Baltimore; Boston and Philadelphia.
Rumors of the tour leaked last week, though the pairing seemed likely, as Jay-Z is featured on the new Timberlake single "Suit & Tie," which is from the upcoming album The 20/20 Experience. The album is set to be released March 19, and will be Timberlake's third solo studio album, and his first since 2006. The album's second single, "Mirrors," is out now, too.
Timberlake hasn't toured in over six years, his last being a 60-city North American tour in 2007 for his "FutureSex/LoveShow" trek. Before the Grammys this year, Timberlake said he would be going on tour, but declined to offer further details at the time.
"We're definitely going to go on tour," he told Ryan Seacrest. "It's going to be a lot of fun, I know that."
During the Grammys. Jay-Z appeared during Timberlake's performance of "Suit & Tie." After the ceremonies, Timberlake performed a relatively intimate show at the Palladium in Los Angeles, where Jay-Z joined him again.
All shows on the tour will go on sale February 28 with the exception of the New York show. The onsale date for that stop will be announced later. Other cities will have a presale available, as well.
In other Timberlake news, he also just announced that he will be back at "Saturday Night Live" on March 9 as both host and musical guest.