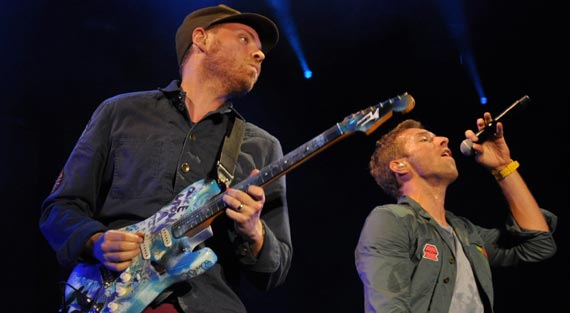 Mark Runyon | ConcertTour.org
Lady Gaga, Coldplay, Kenny Chesney Sign on for iHeartRadio in Las Vegas
The new iHeartRadio Festival is being billed as radio history's biggest ever live music event (whatever that means). Organizers have pulled all the stops out to deliver a lineup that is loaded with many of the music industry's biggest stars.
Steven Tyler, Carrie Underwood, Alicia Keys, the Black Eyed Peas, Nicky Minaj, Coldplay and Lady Gaga are among the artists scheduled to appear at the I Heart Radio inaugural festival, scheduled to take place in Las Vegas at MGM Grand on September 23-24. Joining them on the bill will be John Mayer, Kelly Clarkson, Rascal Flatts, David Guetta, Jennifer Lopez and Kenny Chesney, among others.
Organizers have promised that as the summer runs on more artists will continue to be added. Hosting the event will the always busy Ryan Seacrest. The show will be streamed live via mobile devices and online at iHeartRadio.com as well as across all websites of radio stations owned by Clear Channel.
For those wanting to attend the event in person, liking iHeartRadio at Facebook will give fans the first chance at tickets. On Saturday at 1 a.m. the pre-sale will end. The general public sale will start at 1 pm that same day via Ticketmaster.com.
Since it is a radio fest, listeners are being given lots of opportunities for winning free trips to Las Vegas by Clear Channel to attend the event. Visit iheartradio.com for more information.