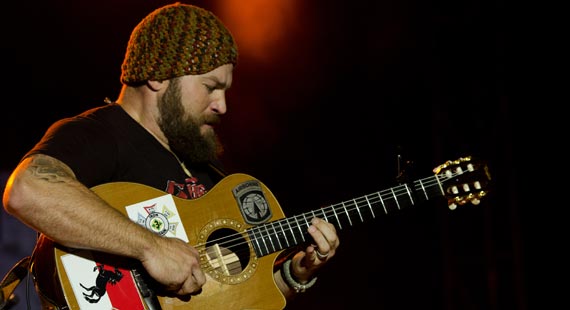 Mark Runyon | ConcertTour.org
Lady Antebellum, Zac Brown, Miranda Lambert Join 2013 Bayou Country Festival
Next year's Bayou Country Superfest strives to puts the super in festival as organizers announce 2013 headliners Lady Antebellum, Zac Brown Band and Miranda Lambert.
The festival will be held May 25-26, 2013 – which is Memorial Day Weekend – at Louisiana State University's Tiger Stadium in Baton Rouge, La. This will be the fourth year the event has been held, and it typically draws around 75,000 country music fans.
Other notable act appearing at the 2013 event include Darius Rucker, Luke Bryan, The Band Perry, Rodney Atkins, Thompson Square, Love and Theft, and Frankie Ballard.
"Year four of the Bayou Country Superfest is a milestone," said Quint Davis, the producer and director of the festival. "We have set a simple goal: to bring the biggest stars in country music together for the best show in America, a show that the world can only see in Tiger Stadium, Baton Rouge, Louisiana, on Memorial Day Weekend. And that is exactly what we have done: [the artists] will rock your boots off, and prove once again, there is no place more exciting than Tiger Stadium in Baton Rouge on Memorial Weekend."
The festival is a reserved seating event, and tickets can be bought in two-day packages or as single-day passes. Additionally, a limited number of VIP tickets will be sold for a standing room area near the stage known as the Golden Horseshoe, and tickets for box seats also can be purchased.
LSU Vice Chancellor and Director of Athletics Joe Alleva also stressed that the event is great for fans as well as the region.
"LSU is pleased to continue to host the Bayou Country Superfest, an event that has proven to be an important annual event for our city and our region," he said. "Tiger Stadium is one of the great sporting venues in the world and now has proven itself as an ideal site for one of the great music events of the world."