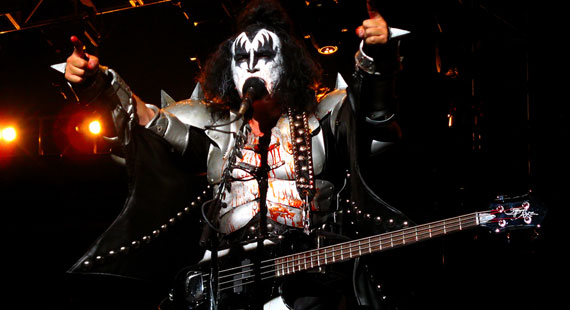 Keith Tarrier | Shutterstock
KISS Yanked from Lineup of Jackson Tribute Concert
The rock band Kiss has been dropped out of the line-up for the tribute concert for Michael Jackson after fans of the late pop singer's became outraged by their previous inclusion.
The change came one day after the announcement by Global Live Events that Kiss would be joining the show in Cardiff on October 8.
The singer's estate, along with the media and fans have pointed out that Gene Simmons, the bassist of Kiss, in recent years has stated that he thought that Jackson had molested children, with some of Simmons' most critical comments coming days after Jackson died in June 2009.
Jackson was acquitted in 2005 at the ending of a California trial of molestation charges.
However some of the harshest comments from Simmons came last year during a Classic Rock magazine interview.
Simmons said, where there is smoke, there is fire you know, referring to the accusations that had been pointed at Jackson. He added that he didn't have any questions in his mind that the accusations were true.
Chris Hunt, CEO of Global Events Live, admitted that booking Kiss was an oversight. He stated, the circumstance gave us no other choice than to withdraw our invitation.
This incident is the show's latest setback. Jackson's mother endorses it along with several other siblings. However brothers Randy and Jermaine oppose it.
The brothers note that the tribute show has been scheduled to take place during the trial for involuntary manslaughter of the doctor being charged in the death of Michael Jackson.
"Michael Forever The Tribute Concert" also had been criticized by fans due to the location of the show, the line-up and over ticket prices.
The departure of Kiss leaves Cee Lo Green, Christina Aguilera and Smokey Robinson as the superstars for the concert.