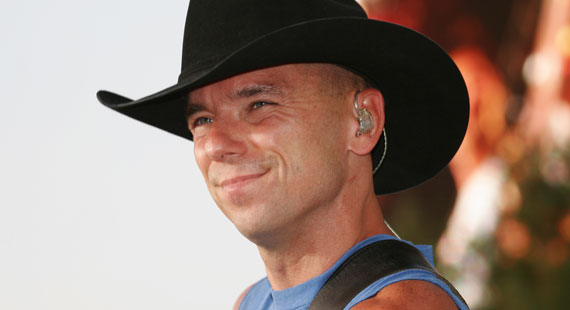 pasphotography | Shutterstock
Kenny Chesney, Willie Nelson, Sheryl Crow Pay Tribute at Johnny Cash Concert
Some of the biggest names in the music world have signed on to pay tribute to the legendary Johnny Cash and celebrate what would have been his 80th birthday this year. Kenny Chesney, Sheryl Crow and Willie Nelson are among those that will appear at "We Walk the Line: A Celebration of the Music of Johnny Cash," which will be broadcast on the legendary "Austin City Limits" television show.
The show will be held April 20, and will later be produced and distributed by Legacy Recordings. Other performers playing at the event include Lucinda Williams, Kris Kristofferson, Shooter Jennings, Jamey Johnson, Chris Cornell, Ronnie Dunn, Ray LaMontagne, John Hiatt, Rhett Miller, Carolina Chocolate Drops and Evanescence singer Amy Lee.
In addition to paying tribute to Johnny Cash, the event also will be benefit a charity. Money raised will go to Charley's Fund, a group that fights Duchenne Muscular Dystrophy, a fatal childhood disease.
Cash's son spoke of the great lineup in a press release.
"Our family is honored to know that this amazing lineup of artists will gather together on one stage to pay tribute to the music and history of my father," said John Carter Cash. "There is no doubt in my mind that, although he is no longer with us in body, his spirit will shine true on this night thanks to these inspired artists."
The artists will be backed by a band directed by acclaimed producer, Don Was, who also spoke of the event.
"Having had the privilege of working with Johnny Cash on a Highwaymen project in 1995, I was able to experience firsthand the incredible spirit and musical gift that lived within Johnny," he said. "We have an all-star lineup of incredible talent performing the songs that made Johnny a legend including fellow Highwaymen Kris and Willie. It will be an incredible evening of music of special combinations, duets and jams"