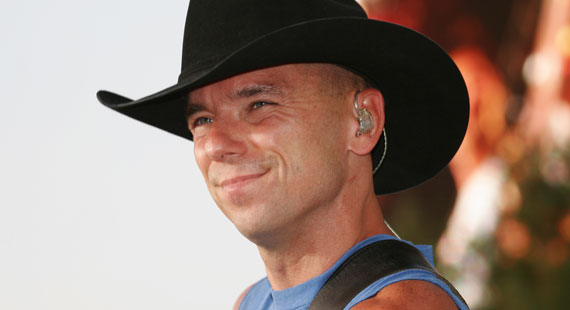 pasphotography | Shutterstock
Kenny Chesney to Open Austin's New Tower Amphitheatre April 5
The brand new Tower Amphitheater in Austin will open with a bang as Kenny Chesney will be the first act to perform at the venue.
The concert will take place April 5, and also will feature opener Kacey Musgraves. The new concert facility has a total capacity of 15,000 fans. This includes 5,240 fixed seats, special VIP seating and hospitality, and 18 premium boxes. Concession areas can be found on both sides of the stage as well as through the Grand Plaza area of the venue.
"We're thrilled to open our new Tower Amphitheater, which will be the largest outdoor entertainment venue in central Texas, with the No. 1 ticket seller in country music today," said Steve Sexton, president of the venue's owner, Circuit of the Americas. "Kenny Chesney is a remarkable and engaging performer, a true fan favorite and one of the elite touring artists in the world. The Tower Amphitheater will showcase the biggest names in music, and for our very first show, it doesn't get much bigger than Kenny Chesney.
Seating for the show begins at 7 p.m with Musgraves taking the stage an hour later – but organizers recommend fans arrive early. The parking lot at the venue will open at 5 p.m. to host the very first tailgate party on the grounds.
In other Chesney news, the artist just announced that the first single for his upcoming album will be "Pirate Flag," and is set for release on January 31. The song is written by David Lee Murphy and Ross Copperman, and will appear on Chesney's as-yet-untitled album that will be released later this year.
"No matter how you live, there is part of you that yearns to be free, to say, 'What the hell…' and just do what you want to do! That's what this song is all about," Chesney said of "Pirate Flag."