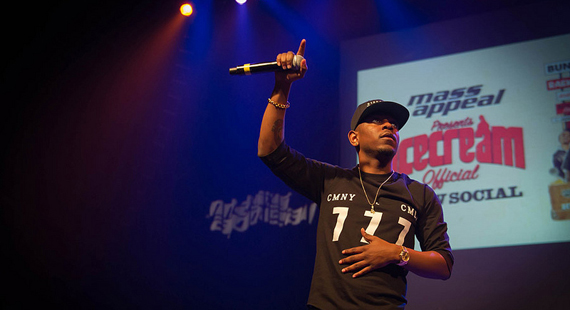 Mark Runyon | ConcertTour.org
Kendrick Lamar Wages War on Hip-Hop Music on 'Control,' Twitter
Kendrick Lamar's PR team have their work cut out for them this week, after his guest spot on Big Sean's track "Control" sees him name check a number of big and important rappers, and subsequently tell them that they're not as good as him, with less polite phrasing, of course.
The track never made it onto Big Sean's recent album, Hall of Fame because he sampled something he wasn't allowed to, but its online release seems to have generated plenty of tutting, finger-wagging, cheering and laughter nonetheless, which seems to cover most of the spectrum of human emotion.
Among the victims of Lamar's wrath are Jermaine Cole, Big KRIT, Wale, Push T, Meek Millz, A$AP Rocky, Drake, Tyler, Mac Miller and brilliantly, Big Sean and Jay Electronica, who also features on the track.
Here's exactly what Lamar's been saying:
"I got love for you all but I'm tryna murder you n—–
Tryna make sure your core fans never heard of you n—–
They don't wanna hear not one more noun or verb from you n—–
What is competition? I'm tryna raise the bar high"
Puff Daddy, or P Diddy, or Sean, or whatever he's called responded with praise, retweeting REVOLTTV's reactions: "If Larry Bird and Magic Never challenged each other – the game wouldn't have made the strides that it did. Same with Music…Hip Hop was born out of competition and raised by battles. This is what Music needs", and Push T responded with the following: "I hear u loud and clear my n—-", also via the Tweet machine.
I'm almost impressed that everyone involved is taking this so well, and perhaps they're all just flattered that Lamar would consider them threatening enough to warrant competition, but honestly, can't rappers ever say anything nice about each other? Kindness is not weakness. *Sigh*