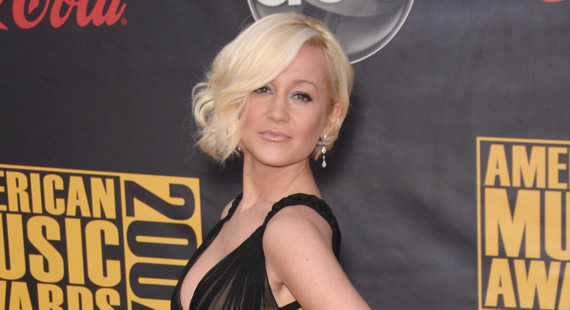 Featureflash / Shutterstock
Kellie Pickler, Steel Magnolia Unplug for Acoustic Shows at CMA Fest
Since the initial portion of this year's CMA Festival lineup was announced earlier this year, many more names have been added to a lineup that feels like it may never stop growing – and that's exactly what's happened again as organizers have announced a new string of acoustic concerts. Kellie Pickler and Steel Magnolia will be among the many artists performing acoustic sets.
The nightly acoustic sets will also be held at LP Field in Nashville where the other full-band sets will be played. The acoustic sets will take place in between the previously announced artists that will be appearing at the festival, which will take place June 7 – 10.
Lauren Alaina will join Pickler for the first acoustic sets on Thursday, June 7. Randy Houser and Gwen Sebastian, from "The Voice" will perform on Friday while Love & Theft and Kip Moore will both play acoustic sets on Saturday. Finally, Bill Anderson will appear on Sunday along with Steel Magnolia for the last day of the festival.
In other CMA Fest news, it has been announced that David Nail will sing his most recent single, "The Sound of a Million Dreams" along with the Nashville School of Arts Chamber Choir. The choir has received some funding from the Keep the Music Playing Program, which is supported by CMA Fest proceeds.
The CMA Fest is one of the biggest country festivals in the world. The previously announced lineup includes some of the biggest names in the genre including Carrie Underwood, Lady Antebellum, Alan Jackson, Brad Paisley, Jason Aldean, Dierks Bentley, Rascal Flatts and Zac Brown Band. In addition to all concerts held at the football stadium, the festival will be an all-day event, with other concerts taking place at Riverfront park, along with celebrity events and autograph signings.