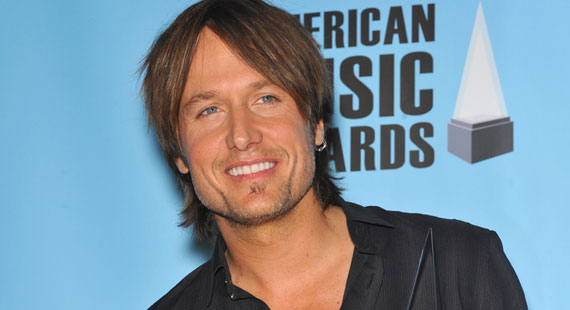 Featureflash | Shutterstock
Keith Urban Stacks Tour Dates for Summer 2013
Keith Urban has announced the initial dates of his 2013 summer headlining tour. The trek will likely support Urban's next record, which is expected to be released sometime after the new year.
The extensive road trip kicks off June 18 in Cincinnati, and Urban currently is scheduled to stay on the road through October 5, when he will perform in West Palm Beach, Fla. Other cities the tour will visit include Charlotte, N.C.; Atlanta; Detroit; Baltimore; Dallas; Birmingham, Ala.; St. Louis; Pittsburgh; Los Angeles and San Diego.
Urban's official website promises that additional shows will be announced soon. The only other dates Urban currently has scheduled are seven Australian dates that will be held in late January and early February of next year.
Joining Urban on the road will be Little Big Town and Dustin Lynch.
No official announcements about a release date or title has yet been revealed about Urban's upcoming album, but he has said in multiple interviews that he has been working on the record for most of this year. He told TasteofCountry.com that is making an album out of his comfort zone.
"I wanted to have everything around me be totally unfamiliar to me," he told the website. "And I think it's great in a sense that all sorts of stuff is coming out that I normally haven't done before… It just isn't easy to do, but it just feels very, very strong to me to do it. I am putting a tour on next year, but it won't be early in the year, so there is somewhat of a need for an album sooner than later. But I just would like for the album to be right."
Urban's most recent record, Get Closer was released in 2010. The album's lead single, "Put You in a Song," was co-written by Sarah Buxton, who also wrote Urban's hit "Stupid Boy."