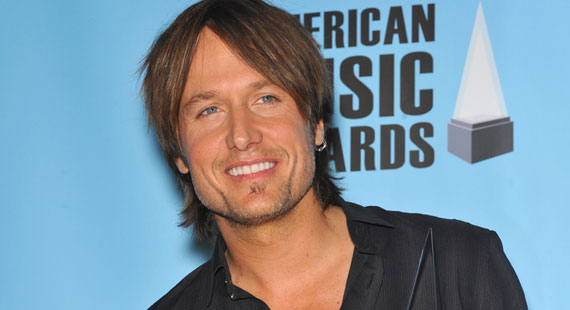 Featureflash | Shutterstock
Keith Urban Silences 'the Voice,' Preparing for 'American Idol?'
Keith Urban will not return as a coach on the second season of the Australian version of "The Voice," but it looks like he may find a chair at the "American Idol" judges table.
Urban's statement that he will not return to the Australian show fuels existing rumors that the country star is being courted by Fox's number one music reality competition show.
"I've been so fortunate to have been a part of 'The Voice,'" Urban said in the statement. "And as much as I'd love to do it again, it's clear that the recording and promoting of a new album, a tour and other commitments, will keep me from being a part of the second season. To everyone who sang on the show, I thank you, you've inspired not just me, but countless others."
CBS News reports that Katie Couric tells Jennifer Lopez that Urban will be a new "American Idol" judge in an interview set to air on Couric's talk show. Fox, however, has yet to confirm any reports of the lineup for season 12, other than that Mariah Carey will be a judge.
Lopez and Steven Tyler announced their departure from the show earlier this year, leaving Randy Jackson as the only remaining judge, though it is not clear that he will remain on the show as a judge. Other names that have been rumored for a judge position have included Nicki Minaj, Miley Cyrus, Katy Perry, Brad Paisley and Nick Jonas.
No replacement has yet been announced to fill Urban's space on "The Voice" Australia. The production company for the show, Nine North, said that executives are currently in talks with "super star musicians" for the role.
The other coaches on the first season of the show were Seal, Good Charlotte's Joel Madden and Australian pop star Delta Goodrem. It has not been confirmed yet if these coaches will be returning.