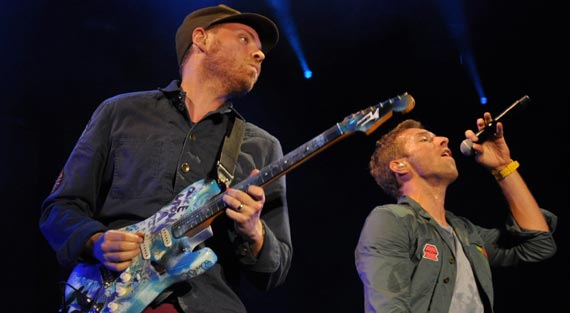 Mark Runyon | ConcertTour.org
Kanye West, Coldplay, Arcade Fire Light Up ACL Festival Lineup
On Tuesday, rumors that had been circulating for months about ACL's festival lineup, were denied as well as confirmed when the docket for the 10th anniversary festival was released officially.
Major headliners include Stevie Wonder (billed as the festival's primary headliner who will have the only closing spot on Wednesday), Arcade Fire and Kanye West, which confirmed speculation following a picture that was published by SPIN Magazine with those three names. In terms of the three performers, not too many were surprised by Arcade Fire and Kanye West. Although, Stevie Wonder heading the top of the billing does seem out of place. However, the ACL festival does tend to choose their closers based on whom people most want to say they have seen. Stevie Wonder, despite not being very relevant currently, definitely is a legend.
The ACL's festival lineup has some other surprises besides Wonder for this fall. Coldplay is one of the biggest headliners that have caught festival attendees completely off guard. They will perform on Saturday or Friday night, during one of the most coveted night spots opposite My Morning Jacket, Arcade Fire and Kanye. Coldplay will be a major draw among fans. Six years ago, they performed at the music festival and got a great reception.
Other highlights from the festival lineup include Empire of the Sun, Bright Eyes, Cee-Lo, Alison Krauss & Union Station, Fleet Foxes, The Head and the Heart, Cut Copy, Santogold, Cold War Kids and Ray LaMontagne.
The ACL festival will run September 16-18.