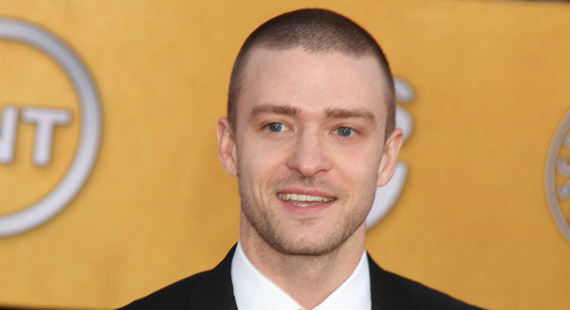 Helga Esteb / Shutterstock
Justin Timberlake Tacks World onto Tour with European Dates
Justin Timberlake has just announced a string of tour dates across the UK and Europe in support of his latest two-part album The 20/20 Experience, the latter half of which was released on September 30th. The first leg of the tour will see the popstar visit the UK, starting off in Sheffield on 30th March 2014 followed by gigs in London, Glasgow, Manchester and Birmingham.
After that, Timberlake is scheduled to make stops in Switzerland, The Netherlands, Germany, France, Belgium, Denmark, Norway and Sweden, before wrapping up the European leg of the tour on May 12th in Helsinki, Finland.
Timberlake is used to spending time across the pond, having recently performed at London's iTunes festival, stopping by Radio 1′s Live Lounge and having a chat with DJ Fearne Cotton.
Talking to Fearne Cotton, Timberlake discussed touring and his European fans:
"We've grown up together," he said. "I think the first time I came over here [the UK] as a solo artist I was 21, something like that. So, we're all adults now right?"
"It's not my first rodeo. It's my favorite part of what I get to do is to be on the road. That's the real pay-off. You spend all this time making all these songs and then you put them out and obviously you have no control over them at that point and getting to go on the road is the reward I think."
Justin Timberlake's already had a pretty hectic year – releasing part one of The 20/20 Experience in March, which already caused grievous bodily harm to music charts worldwide with mega-single "Mirrors" and those same charts are expected to suffer similar damage with yesterday's release of part two, which features production from Timbaland and collaborations with hip-hop heavyweights Drake and Jay Z. Those poor charts. They're only just recovering.