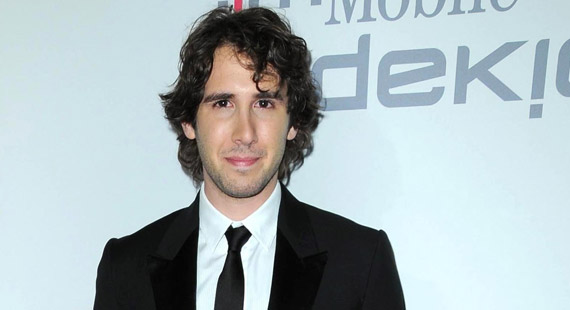 s_bukley / Shutterstock
Josh Groban Schedules Hollywood Bowl Dates for 'All That Echoes' Tour
As Josh Groban gets ready to release his sixth album next month, he's got a flurry of new activity for fans to get excited about.
First, the new album, All That Echoes, is currently streaming on iTunes as part of "active listening parties happening across the globe." The album will be officially released on February 5.
To celebrate, Groban will hold an album release event on February 4. The singer will perform intimate versions of songs from throughout his 12-year career, as well as tracks from the new album, at the Allen Room in New York overlooking Central Park.
But if you can't make it to Manhattan for the release, Groban will bring it to you as the show will be broadcast live to over 500 movie theaters across the country. "Josh Groban Live: All That Echoes," as the event will be known in theaters, will also feature songs requested from fans, and Groban will answer fan questions submitted before the show via text messages and Twitter.
"To have the chance to perform songs new and old and interact with Q&A with fans across the country is truly awesome," Groban said in a statement. "Fathom gives me that reach using state-of-the-art visuals and sound at your local movie theater to experience a concert experience unique to any other. What a great way to kick off the album release!"
"This highly anticipated musical event will be an amazing visual and audio experience for Josh Groban fans as he serenades audiences from the Allen Room and its magnificent backdrop of New York's Central Park," said Dan Diamond, senior vice president of NCM Fathom events. "Movie theaters across the country will be transformed into a romantic concert as Josh debuts songs form his new album just in time for Valentine's Day."
Later, the singer will appear at the Hollywood Bowl in Los Angeles July 2-4 as part of the venue's extensive Fourth of July festivities. Other live dates likely will be announced soon.