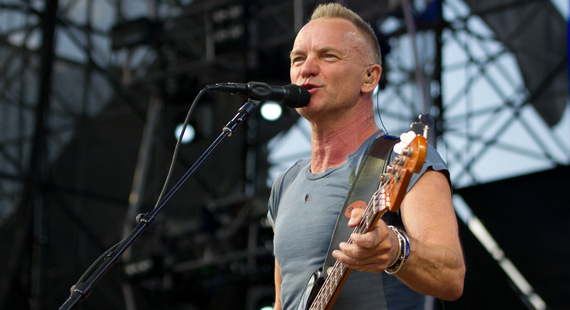 Mark Runyon | ConcertTour.org
Josh Groban, Harry Connick, Sting Featured at Atlanta's Chastain Park Series
This year's Chastain Park Concert Series in Atlanta will feature a slew of big name artists, including Josh Groban, Harry Connick, Jr. and Sting.
This year's series is scheduled to kick off on April 26 with an appearance by Alan Jackson, with special guest Tate Stevens. Groban currently is the last scheduled performer, and his show will be August 18.
Other artists that will appear at the Chastain Park Amphitheatre are Willie Nelson with Aaron Lewis of Staind (May 4), Smashing Pumpkins (May 10), Daryl Hall & John Oats (May 30), Joan Baez & Indigo Girls (June 14) and Heart with Jason Bonham's Led Zeppelin Experience (June 20).
Chastain Parks's website points out that there are typically around 24 shows each season, so we can likely expect more acts to be added in the near future.
The Chastain Park Amphitheatre is divided into different sections with different types of seating. Directly in front of the stage are a series of tables, which are surrounded by orchestra seating. In the very back of the venue is lawn seating. Certain shows will be designated as "No Table Setup," in which case the tables in front will be replaced by traditional concert seats.
Most shows allow concertgoers to bring small coolers with outside food and drink, though there is also food available at the venue at concession stands and through caterers.
The summer concert series kicks off with a hometown show of sorts for Jackson, who was born in Newnan, Ga., a suburb of Atlanta. Jackson put out his last studio album, Thirty Miles West, in June of last year. The album is his 17th studio album.
Before Jackson's appearance at Chastain, he is scheduled to release Precious Memories Volume 2, his second collection of traditional gospel songs. The first Precious Memories collection was released in 2006.