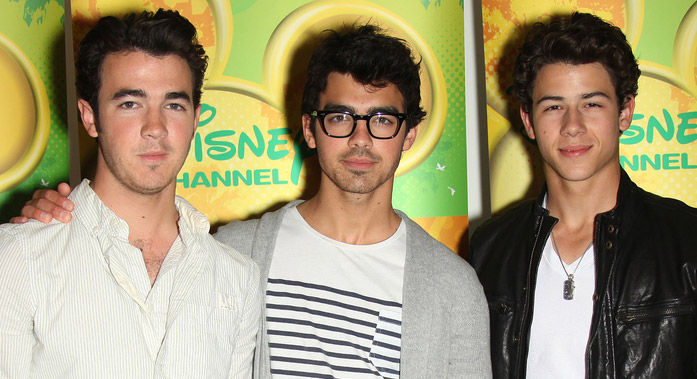 DFree / Shutterstock
Jonas Brothers Cancel Tour, Band Future in Jeopardy
The Jonas Brothers (this is no time to refer to them as the "JoBros" – this is serious now) have just cancelled their upcoming US tour because of "creative differences."
Their original plans had been to play a gig in Upper Darby, Pennsylvania this Friday, followed by another 18 dates across the country, but band spokesman Jesse Derris confirmed that the band had decided to cancel the tour, with news that ticket-holders could refund tickets at their point of purchase.
This will come as quite a shock to fans of the band, as The Brothers Tweeted about the tour as recently as Tuesday, posting a picture of the poster for the Pennsylvania stint.
Naturally, as the internet tends to do, rumors are now rife that the band may be headed straight for a messy divorce, much to the no-doubt horror of the band's fans.
Bonnie McKee, who was scheduled to play support duties on Friday tweeted: "Hey guys sad 2 say my tour w @jonasbrothers has been canceled!"
"There is a deep rift within the band," the siblings' spokesman, Jesse Derris, told People magazine. "There was a big disagreement over their music direction."
The band recently performed on Minnesota's KDWB Radio, where they spoke about their 2010-2012 hiatus:
"This crazy world that looks like a lot of fun is also really stressful and crazy at times," Kevin said. "[At the time] we were like, 'Let's not implode, let's just take some time off and really kind of focus on what we want to do' … We always have a heart for the band, but it's always important for us as well to take time as needed."
The future of the band is, as yet, unclear, including that of their upcoming album, but you'd best believe there'll be tears flowing tonight.