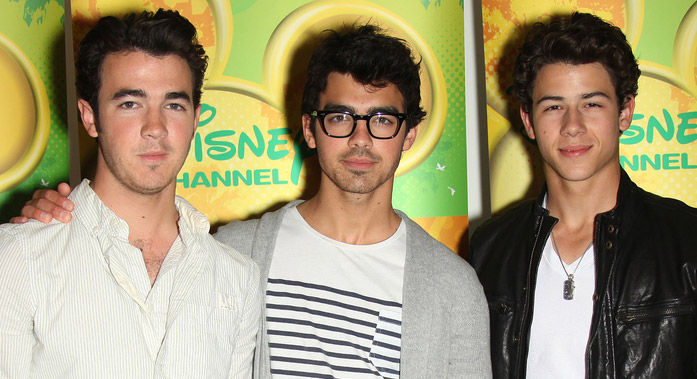 DFree / Shutterstock
Jonas Brothers Book Two Shows at LA's Pantages Theatre
Kevin Jonas took a break from his E! reality show "Married to Jonas" to announce, along with this brothers Nick and Joe, two new Jonas Brothers shows in Los Angeles.
The two shows will take place at L.A.'s Pantages Theatre on November 27 and 28. The shows follow the brothers' October 11 show at Radio City Music Hall in New York City, which sold out nearly immediately.
"We were completely humbled and blown away by the fan response when we announced our New York show," the band said in a statement. "The energy at Radio City was so incredible; we just couldn't wait to do another U.S. show. We are thrilled that we'll be able to share that same excitement in Los Angeles!"
The shows precede a new album that the group is working on, though no official release date or title has been announced. The album will be the first for the group since 2009's Lines, Vines and Trying Times. It also will be the first since they split from Disney's Hollywood Records in May.
"It was a decision we made as a group," Nick Jonas said at the time about the decision to leave the band's longtime label. "Naturally, as with any partnership, when you do part ways, there is emotion tied to it. We've been blessed to have a lot of success with Hollywood and with Disney, but speaking on behalf of my brothers and our team, we're all looking forward to this next chapter. We're ready for that next step as a group, and being able to take our work with us was so important."
Billboard reports that the group bought all of their master recordings, as well as merchandising and publishing rights from Disney as part of the split. The amount they had to pay for these rights were not disclosed.