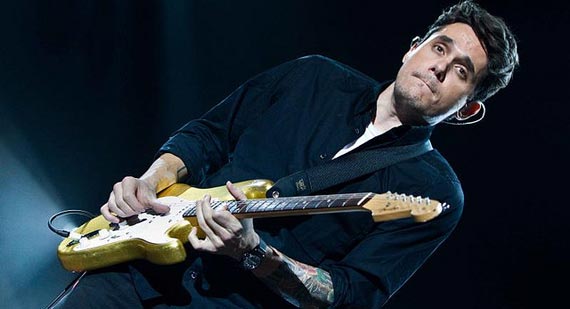 John Mayer Trio are Back Together for New Years Vegas Show
Currently John Mayer is putting finishing touches on his new album, a follow up to "Continuum," his Grammy winning album from 2006. He will be returning to the stage along with drummer Steve Jordan and bassist Pino Palladino for two shows to end the year. The three musicians are known collectively as John Mayer Trio.
On December 29, the three musicians will perform at Copley Symphony Hall in San Diego, and then cap 2009 off with a performance on New Year's Eve in Las Vegas at The Joint. This Saturday, September 26, tickets for the shows will be hitting the box office.
For most of 2009 Mayer has been working on "Battle Studies," his fourth studio set. It is due out on November 17. The first single from the album will be "Who Says."
A glimpse of behind the scenes showing "Battle Studies" being made can seen through a video series that Mayer has posted on his website.
Jordan and Mayer, who were co-producers on "Continuum," have teamed up again to do "Battle Studies." The new album will feature Palladino on bass and Jordan on drums.
The first public appearance for Mayer, Palladino and Jordan was in 2005 at the Grammy Awards during the Tsunami aid segment. Subsequently the three musicians tour under the name John Mayer Trio. In November 2005 they released "Try!,! a live album.