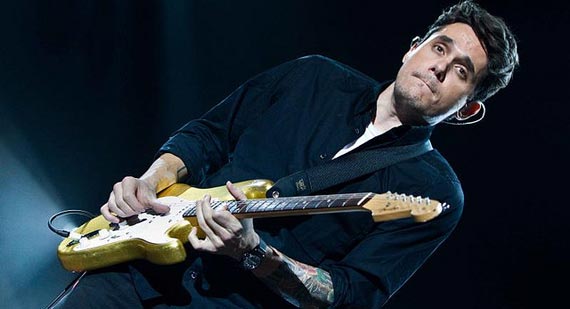 John Mayer Sets Road Dates for Spring 2010 Tour
Early next year John Mayer will be hitting the road to begin support for "Battle Studies," his fourth studio album due to be released later this month.
Special guests Spearhead and Michael Franti will be supporting Mayer on the trek that kicks off in Charleston, SC on February 8. The road trip will be covering lots of territory over its run of two months. Before concluding in Chicago on April 10, the tour will hit over 40 cities.
Pre-ordering "Battle Studies" at johnmayer.com will give fans early access to pre-sale special opportunities for upcoming tour tickets. More details can be found on John Mayer's website.
"Battle Studies," co-produced by Steve Jordan and Mayer, has been described by Mayer as an album that is relaxed, confessional and liberated, incorporating the simplicity, melodies and warmth of California pop and rock from the 1970s and 1980s.
Mayer said, the way I approach music is how a director does a period piece. "Continuum" was about Soul and R&B. "Battle Studies," on the other hand, was written with Neil Young, Fleetwood Mac and Tom Petty in mind. Its message and melodies are from the gut and concise with simplicity and efficiency.
The new set is a follow up to "Continuum," Mayer's album from 2006 that earned him three Grammy nominations and two wins for Best Male Pop Vocal Performance for the first single from the album, "Waiting on the World to Change," as well as Best Pop Vocal Album.