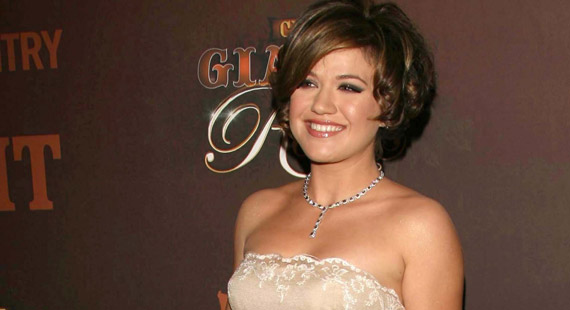 s_bukley / Shutterstock
John Legend, Jennifer Nettles, Kelly Clarkson Ready to Pair for ABC's Duets
When ABC's new reality television singing competition "Duets" debuts this summer, John Legend, Kelly Clarkson, Robin Thicke and Jennifer Nettles will be sitting behind the judges table – and also appearing onstage alongside contestants.
The reality series has the judges select two unknown singers from a talent pool as their protégés. After extensive coaching by the judges, the contestants will eventually take the stage to sing – you guessed it – duets with their mentors. The singing will take place in front of a live studio audience, and the winner will receive a recording contract.
John Legend was a late addition to the lineup, as the formerly announced judge, Lionel Richie, had to pull out of the show due to scheduling conflicts. Legend says he had to work a little faster to catch up during the initial selection process, which is going on now, but that he is now having a good time on the show.
One thing that all of the judges stress is that the show is not just another run of the mill show that will get lost among other established singing competitions like "American Idol," "The Voice" and "The X Factor."
"Everybody says like, 'Oh musicians are coming out of TV programs.' And people are bashing it," Clarkson told CNN recently. "But the reason why I love it, most of the time, is because there is no A&R anymore in the entertainment world. If you don't make it right off the bat, like if you're a band that just goes through a label and you don't make it right off the bat, you get dropped."
Of course, it's possible that Clarkson may be slightly biased, as she herself became known after she won the first season of "American Idol," but Thicke also said the hard work of the judges is what sets the show apart.
"It's a little bit more involved [for us] than, I think, the other judges on those other shows," Thicke said. "Like, we're working our butts off! I didn't realize how much work this was going to be! But we're having a great time doing it."