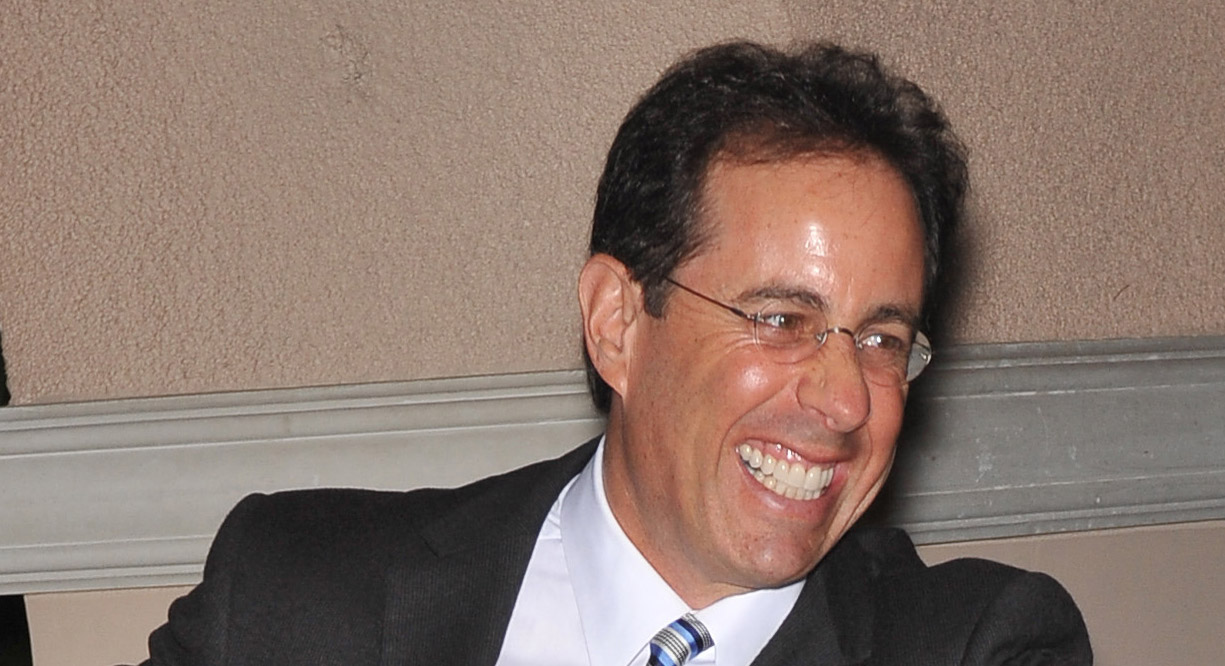 Featureflash / Shutterstock
Jerry Seinfeld to Launch Comedy Website
In a 1977 clip, a young Seinfeld appears wearing large framed glasses, bell bottoms and a shirt with gigantic stripes and a 1970′s shirt collar. He jokes in his now familiar comedic timing and cadence about Roosevelt Island Tramway in New York, which at the time was new. He suggests that the next thing we know there will a roller coaster running through the ghetto.
Jerry Seinfeld, to coincide with his 30th anniversary, has launched JerrySeinfeld.com. The site contains his personal archives.
Each day, Seinfeld will be choosing three archived clips from over 1,000 of his stand-up library. They range in length from thirty seconds to two minutes long. Seinfeld will be posting them as featured clips to the website. Each daily clip will be available for only 24 hours. This trick will most definitely keep bringing his loyal fans back. The cuts for today are a "Carson" 1981 appearance, HBO 1998 clip and "Carson" 1990 appearance.
Seinfeld explained his motivations behind his new venture. Out there somewhere are 10 year olds who are waiting to just get connected with this strange pursuit. That's why I'm doing this. It's for them. Somehow I hope it will keep all the silliness going.