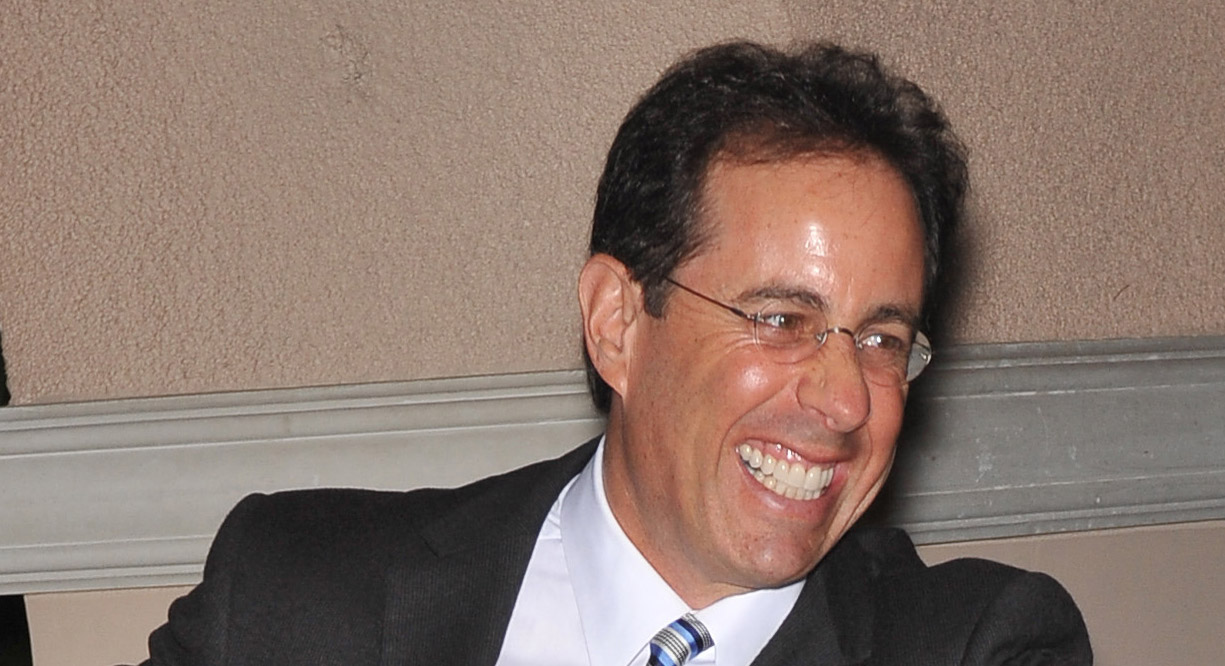 Featureflash / Shutterstock
Jerry Seinfeld Launches Web Series 'Comedians in Cars Getting Coffee'
Jerry Seinfeld is back – this time with a new show on the web.
"Comedians in Cars Getting Coffee" is set to premiere on July 19 at 9 p.m. on Crackle.com, and the website is promoting the show with a series of one-minute videos on its YouTube channel.
Each video shows Seinfeld riding in a car with another comedian – Ricky Gervais, Alex Baldwin and Larry David have all appeared in the clips so far. David created the long running comedy "Seinfeld" along with Jerry Seinfeld.
Details of the premise and what will actually happen on the show are being kept quiet, though we're assuming the title sheds some light on what will be going on in these episodes. The only thing that has been confirmed is that each episode will feature Seinfeld chatting with a different comedian.
Other unknowns at this point are how many episodes will be made, how long the episodes will be or whether they shows will feature advertising. Judging by the preview clips, car enthusiasts will also be intrigued by the show, as each episode seems to feature a different classic, fast and/or very expensive car. Seinfeld has long been known as a car aficionado, and appeared as such in a notable Super Bowl ad along with fellow "car-guy" Jay Leno earlier this year.
Seinfeld is no stranger to "webisodes," as they are sometimes called. He created and appeared a series of American Express internet episodes in 2004. The videos showed him in New York City playing with an animated Superman; the super hero has also been known as one of his passions.
At the time, he praised the freedom offered by the internet to the Wall Street Journal.
"Creative people are always looking for creative freedom," he said. "That's the big thing that the Internet is providing right now… I thought it was time that somebody could go bigger with it, and so, you know, I just felt like this could become a legitimate new medium. I don't think they've had, in the non-porno realm, I don't think they've had any big names yet, on the Internet."