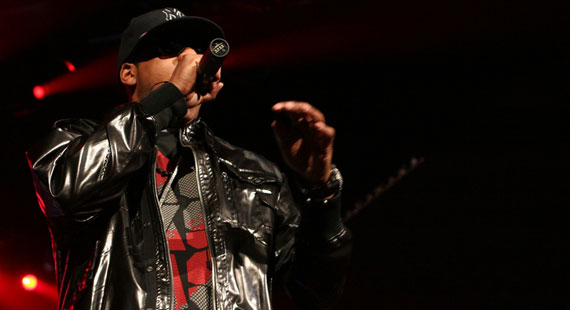 Adam J. Sablich | Shutterstock
Jay-Z Takes Three Night Stand to Open Brooklyn's Barclays Arena
Jay-Z has announced that he will perform a three-night residency to open the new Barclays Center in Brooklyn.
The first concert will be held on September 28 at the new arena, and the other two will follow on September 29 and September 30. The arena is being built for the NBA's Nets basketball team, which will be moving to Brooklyn this fall. Jay-Z's shows will be the first events held at the facility.
"Jay-Z is the definitive artist to open Barclays Center," said Brett Yormark, CEO of the arena. "We are thrilled that such an iconic world-class entertainer, not to mention a Brooklynite, will take the borough's biggest stage on three consecutive nights for what will surely be a historic experience for all fans."
Jay-Z is a part owner of the Nets, and revealed the new Nets' logo on his Life + Times site a few months ago. At the time, he told MTV News that, "I wanted to make it really classic and strong; a throwback to Brooklyn and what we're about. It's real gritty and we're not about flash – well, sometimes. Just the roots of Brooklyn as this very bold, strong simple logo."
The rapper and mogul grew up in housing projects in the Bedford-Stuyvesant neighborhood in Brooklyn. His shows have also made headlines because he will sell around 7,000 upper-level tickets for less than $30.
"We want anyone with interest to have a chance to attend his shows," Yormark said of the low priced ticket options. "It's Jay-Z's way of thanking Brooklyn."
But Jay-Z won't be the only Brooklynite making a homecoming at the arena. Barbra Streisand also will perform a show at the venue on October 11. The show will mark her first performance in the borough since she was in high school.