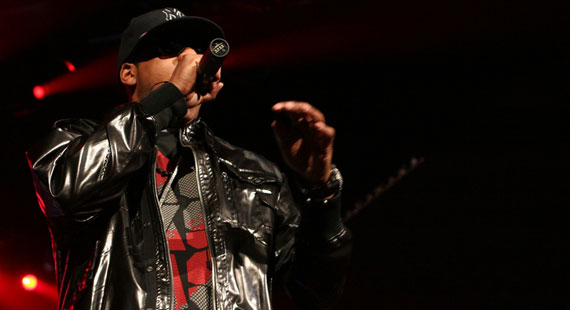 Adam J. Sablich | Shutterstock
Jay Z Rewrites Magna Carta with 2014 World Tour Dates
Jay-Z has just announced the North American leg of his Magna Carta World Tour, just after Kanye West announced his latest tour, and the internet is up in arms about the whole thing because this timing is presumed to be significant in some exciting way.
Here's the story so far, in chronological order:
1. Kanye West releases an album
2. Jay-Z releases an album
3. Jay-Z goes on tour with Justin Timberlake and performs "N—-s in Paris" without Kanye West for the first time ever
4. Kanye West announces a mega tour
5. Jay-Z announces a mega tour, with tickets for said mega tour going on sale the day before tickets for Kanye West's mega tour go on sale
There probably is some intention behind all of this, to be honest, but I dunno what it is, so you tell me cause I haven't got a clue.
Anyhow, Jay-Z looks set to perform in 33 North American cities, stopping off first in St. Paul, Minnesota on November 30 with subsequent stops at Staples Center in Los Angeles, Beyonce's city of Houston and his hometown of Brooklyn (for two nights). The whole thing wraps up on January 31 2014, with a show at Penn State.
No word on supporting acts, as of yet, but Jay-Z has become famous for pulling out surprise acts, unless the surprise this time is that there is no surprise act, which would be a bit rubbish. In light of everything, my money's on Kanye West.
Twitter reaction has been unanimously paranoid and conspiracy-mad, with one Tweeter saying this:
"Jay Z really be stealing Kanye thunder bruh"
@XXL saying this:
"Jay Z Steals Kanye's Thunder With Announcement Of New World Tour Dates"
and someone else saying this:
"Kanye West and Jay Z always in competition"
So there you go.
Ticket Presale Opportunities
Atlanta : Philips Arena (12/27)
Livenation Presale Code = scorcher
Presale Date: Wednesday, September 11 from 10am to 10pm on Ticketmaster