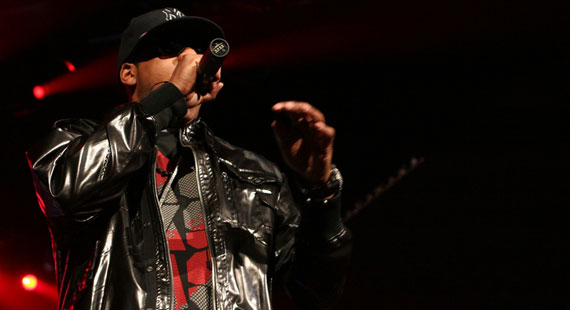 Adam J. Sablich | Shutterstock
Jay-Z Plays South By Southwest with Live Stream March 12
With the beginning of the music portion of this year's South By Southwest (SXSW) festival less than a week away, acts are still being named to the lineup. And one of the biggest was announced today.
Jay-Z will be performing at the festival for the second year in a row. Also announced was the fact that the rapper and hip-hop mogul will team up with American Express for the "Amex Sync Show," which will air live the concert on YouTube on March 12 at 7 p.m. Additionally, the show will be rebroadcast on-demand at YouTube March 13-19, which covers the duration of the official dates for the music portion of SXSW.
As part of the sponsorship, American Express cardmembers will be able to tweet song requests during the live stream, and they can also unlock a digital concert poster. Further, cardmembers can use special hashtags for exclusive offers to stores including Best Buy, Zappos and McDonald's.
Jay-Z appeared at last year's festival as a surprise guest during Kanye West's showcase for the G.O.O.D. Music label. That showcase also featured John Legend, Big Sean, Pusha T, Kid Cudi and Mos Def.
Later last year, Jay-Z and West released their first full album collaboration, Watch the Throne. That album debuted at number one on the Billboard 200 albums charts, and has sold over 1.3 million copies in the U.S. since its release in August 2011. The duo toured the U.S. at the end of last year, and is set to take the music to Europe beginning in May.
In December of last year, Jay-Z told MTV News that fans of both artists may have a lot to expect from the two rap icons this year.
"We – I say 'we' because I'm in Throne mode – we're in a great place creatively, " he told the network. "You might see a Jay, then Kanye and a Throne album next year… We really found our Zone."