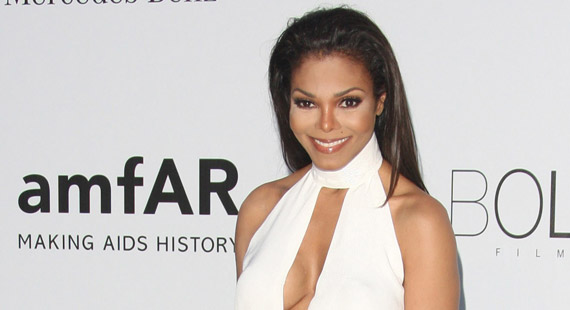 Featureflash / Shutterstock
Janet Jackson to Take Paula Abdul's Seat on X-Factor?
It appears that Janet Jackson could be the newest judge on the "The X Factor," occupying a seat vacated by Paula Abdul.
The Hollywood Reporter broke the news late last week that the Jackson may be in consideration for the position, though she has neither confirmed nor denied the rumor. However, the pop singer spoke briefly about the subject in an interview with Anderson Cooper last Thursday.
"No, I'm not a judge on 'The X Factor,'" Jackson told Cooper, according to the The Hollywood Reporter." Cooper followed up this awkward exchange by asking, more directly, "You're not currently a judge on 'The X Factor?'"
"No, I am not," responded Jackson, "but that's all I really think I should say."
About a week ago, The Hollywood Reporter also reported that Whitney Houston was being considered to fill one of the judges positions before her untimely death on February 11. Sources tell the Hollywood reporter that another name being considered right now is Pink, whose real name is Alicia Moore, because of her Grammy awards and sass, as well as her ability to "take on Simon."
Katy Perry's name has also been mentioned as a possibility by Simon Cowell himself. Cowell told Extra that "I worked with Katy once. I think she would be fun because she is hard – in a good way – and she's feisty… She would be great, in terms of experience, success… brilliant.
At the end of last month, it was announced that judge Nicole Scherzinger and host Steve Jones would not return for the second season of "The X Factor" when it begins later this year. Soon after, it was announced that Abdul would be leaving the show, as well.
Until new announcements are officially made, only Cowell and record producer L.A. Reid remain on the show as judges.