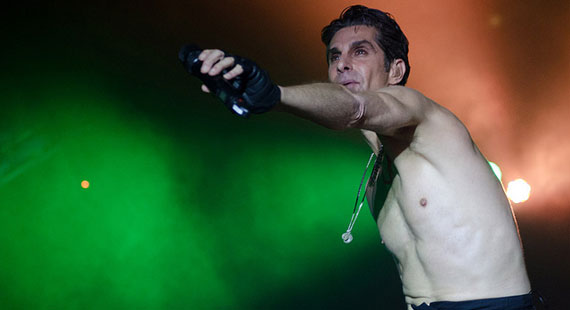 Mark Runyon | ConcertTour.org
Jane's Addiction Wraps Up Tour with October California Dates
Over the weekend, Jane's Addiction appeared at Lollapalooza as part of their current "Theatre Of The Escapists" tour, and now the band has announced a final leg of the tour, which will consist of a handful of West Coast dates.
The final leg will begin October 17 at the Santa Cruz Auditorium in Santa Cruz, Calif. and will run through October 23 when the band performs at the Majestic Fox Theater in Bakersfield, Calif. In the week in between those dates, the group will appear in San Francisco; Davis, Calif. and Santa Barbara, Calif. Additionally, a final date will take place in the band's hometown of Los Angeles, though the actual date and venue will be released later.
It was natural that the band would play Lollapalooza, as the festival was created by Jane's Addiction frontman Perry Farrell. The previously announced current tour will run through September 7, when the band will play a show in Las Vegas.
In addition, the group is not done with its festival dates this year, and will appear at the Bethlehem Musicfest in Pennsylvania on August 9, the Bumbershoot Festival in Seattle on September 1, the Doheny Days in Dana Point, Calif on September 8 and the Arizona State Fair on October 24.
The tour is supporting the band's most recent album, The Great Escape Artist, which was released in October of last year and debuted at number 12 on the Billboard 200 albums chart.
After the group's appearance at Lollapalooza, they played an aftershow at Chicago's Aragon Ballroom. For those that couldn't make it to the show, the group provided the U.S. debut of PanoCast Spherical 360 VR, a live stream that fans could watch from their home computers.
What makes the technology special is that not only can fans watch the show, they can view it from nearly any angle with a click of the mouse.