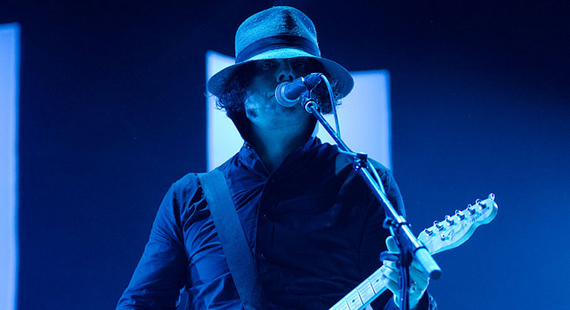 Mark Runyon | ConcertTour.org
Jack White, The Strokes, Vampire Weekend Sign On for Governors Ball 2014
The Strokes, Vampire Weekend and Jack White have all been announced as headliners alongside the newly-reunited Outkast at this year's Governors Ball music festival.
The upcoming shindig will mark The Strokes' return to live performance, as the band failed to tour in support of their last album, Comedown Machine, and denied that they had future plans to tour.
As well as the big quartet, Damon Albarn, Disclosure, Skrillex, Phoenix, Tyler, the Creator, La Roux, Earl Sweatshirt, Kurt Vile, Deafheaven, Jenny Lewis, Interpol, TV on the Radio, Julian Casablancas, the Kills, Grimes, James Blake, Broken Bells, Neko Case, Spoon, Janelle Monáe, Washed Out, Chance the Rapper, AlunaGeorge, Frank Turner and Run the Jewel have all been confirmed as part of the 2014 line up.
Among the smaller acts to participate are Haerts, Bastille, Jason Isbell, Chance the Rapper, The Internet, as well as Odd Future pair and punctuation enthusiasts Tyler, The Creator and Earl Sweatshirt.
The 2014 Governors Ball is due to take place on Randall's Island, New York City between June 6th-8th.
Last summer's Governors Ball saw Kanye West premiering material from Yeezus after the first day of the event was suspended due to unsafe weather conditions. In typical Kanye style, his set also featured a lengthy rant, where the rapping icon said that the radio airwaves "ain't where I wanna be no more. I could give a f–k about selling a million records… I don't really give a f–k about outside opinion." Indeed, Kanye, thank-you.
The weather conditions also meant Kings of Leon had to rearrange their opening night headline set. Guns N' Roses also topped the bill last year. Fingers crossed this year's shindig features less drama. Or, more, depending on your capacity for drama appreciation.