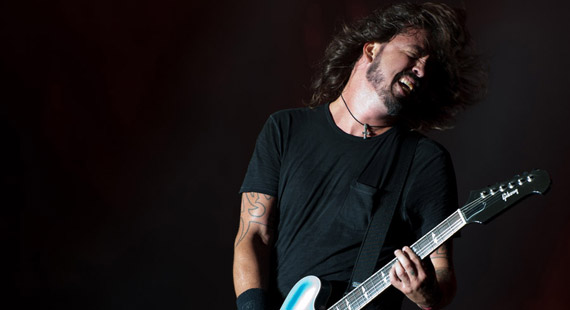 Mark Runyon | ConcertTour.org
Jack Johnson, Foo Fighters Set to Rock the Vote
The Foo Fighters and Jack Johnson are among the big name acts that have signed on to support this year's Rock the Vote tour.
Rock the Vote, a non-partisan voting registration organization, will launch its 2012 Road Trip in about a week, and will send its bus to universities across the United States to encourage young people to sign up to vote. The support concerts by Foo Fighters, Johnson and others will coincide with certain stops on the trip.
The Foo Fighters will play a "rare intimate club show" at the Fillmore Charlotte in North Carolina on September 5, the same day that the bus will be in the city. The bus will be stopping by the Charlotte campus of the University of North Carolina earlier that day. The 2012 Democratic National Convention will also be going on in the town at that time.
Jack Johnson will perform on the day of the last stop of the tour in University Park, Pa. on September 19. He will be joined at the show by G. Love and ALO.
"By voting, the youth has the power to shape the world they want," Johnson said. "If you like to rock and if you like having the right to vote, come out and help us Rock the Vote on September 19."
Other artists that will appear at tour stops include Motion City Soundtrack, Tabi Bonney and Asher Roth.
Rock the Vote was founded 21 years ago and is the largest nonpartisan registration organization in the United States. The organization said it registered more than 2.2 million voters in 2008. During the Road Trip '08, the tour teamed up with artists including Beastie Boys, TV on the Radio, Sheryl Crow, Santigold, Ben Harper and Jack Black.
This year, the group has a goal of registering 1.5 million voters.