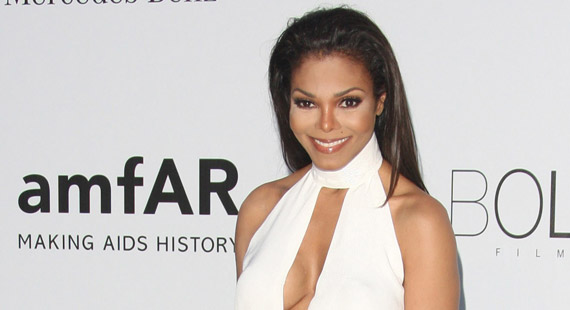 Featureflash / Shutterstock
Is a Janet Jackson Tour in the Works for 2014?
The rumor mill is churning once again. A leaked Tweet from a seamstress sprouted up a little while ago only to be immediately retracted from the Twitter machine. She claims costumes were going be needed for Janet Jackson's new tour.
The Tweet, from @spaceinvadercos, has sadly been taken down. Scratch that, her whole Twitter account has disappeared. The blow back over this revelation must have been pretty severe. Thankfully, some forward thinking fan did a screen capture of the tweet to be preserved for all eternity. The Tweet said this exactly:
"Well, looks like I'm going to be one of the seamstresses working on Janet Jackson's new tour wardrobe. Woohoo! Erryday I'm hustlin'~"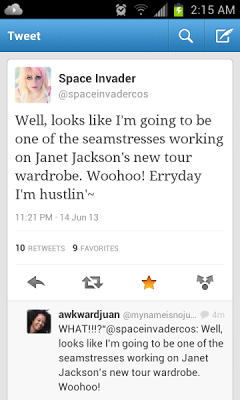 So, our first thing to speculate is if Janet Jackson is actually planning a new tour? In a recent interview back in May, when asked if there was a new album in the works Jackson stated, "I am working on a new project now. We are creating the concept and initial thoughts on the music. I am excited about the direction we are taking. I don't want to rush it… I don't want to put a time constraint on the creative process."
The second thought is @spaceinvadercos probably just blabbed herself out of a job. Although her Twitter presence may have disappeared, she's still going strong on Facebook and seems to do a lot of cosplay design.
To be honest, it is probably time Janet spurred on her musical muse since her last album release was five years ago. Her personal life has been busy, of course, dealing with her brother's death, aiding the family with his affairs, and her recent marriage to a Qatari billionaire. Since then she's kept a pretty low profile.
In short, the truth on this one remains in the shadows. Janet's camp have refused to comment on the matter, which usually means something is up. For those Janet fans out there, keep your fingers crossed. The rumor mill does get it right every now and again, and it has been 20 years since the iconic singer released her chart shattering album janet. The timing on this one could be significant. My conspiracy cogs are certainly turning.