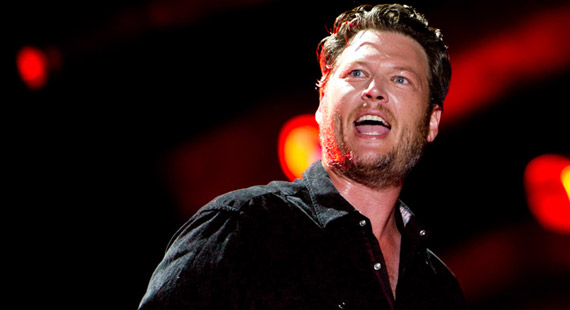 Mark Runyon | ConcertTour.org
Is a Blake Shelton, Miranda Lambert Tour in the Works for 2014?
Wholesome country power couple Miranda Lambert and Blake Shelton fuel more rumor fires that a joint tour may be in the works, now that their respective musical output has become more complementary of one another's.
Of the tour's increased likelihood, Lambert told WWGP Radio:
"I think the more we've grown, the more we've grown closer we started to go together musically a little bit more. So I think it'd make more sense for a tour."
Lambert similarly seemed aware that a joint country husband-and-wife tour may draw comparisons to Faith Hill and Tim McGraw's epic Soul2Soul residency, which was, frankly, massively successful, commenting that, until the couple can ascend Mt. Hill and McGraw's dizzying heights, the tour is unlikely to become a reality:
"We have Faith [Hill] and Tim [McGraw]'s shoes to fill and Soul2Soul was huge and we want to make sure that we pick the right time. And not that I'm comparing it to that, it's just we want it to be that big and that important and until it will, we're not gonna step out on that limb."
Basic reasoning also suggests that such a thing requires pretty extensive planning, and Lambert is in the process of putting together a new album, while also on the road, so now is probably not the best time to be prepping for glitzy couple concerts.
It seems, anyway, that recording a new album is giving Lambert a nasty case of crazy:
"I freak out every time. I'm like a basket case when it's time to make a record. I get so nervous as to, 'Is this gonna work? Is this gonna be the album that stops selling, that stops getting nominated?' I know that I can't live like that. I can't do my whole career like that. But it definitely crosses my mind."
I think we can all agree that she definitely shouldn't be putting any more pressure on herself by attempting to manifest a magical tour out of thin air. She just needs to concentrate on herself, for the time being.