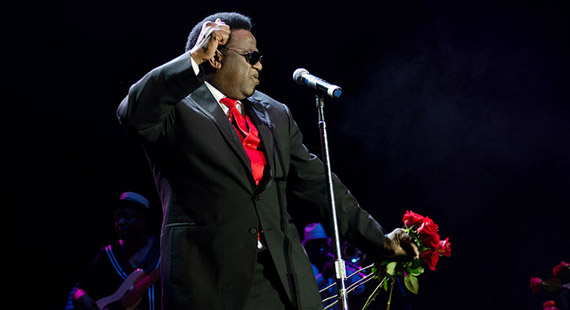 Mark Runyon | ConcertTour.org
Historic New York Capitol Theatre Reopens with Bob Dylan, Al Green
The legendary Capitol Theatre in Port Chester, N.Y. will re-open later this year after being refurbished, and Bob Dylan will perform the first concert in the renovated building.
The Dylan show will be held September 4, and is the first of many new shows scheduled at the theater between now and spring 2013. Other artists that appear on the newly released Capitol Theatre lineup include Al Green, Fiona Apple, Dirty Projectors, David Gray, Regina Spektor, Ben Folds Five, My Morning Jacket, Ray Lamontagne and Indigo Girls. The Roots will appear at the venue twice, once on September 7 along with former Grateful Dead member Bob Weir (as part of a benefit for Headcount), and again on September 28.
Dylan reportedly has long admired the acoustics of the space, and has used it as a rehearsal space in recent years. His show will be held a few days following a previously announced tour that will support his upcoming solo album, Tempest.
That album, which will be Dylan's 35 studio recording, is scheduled for release on September 11. An anonymous source from the Wall Street Journal that has heard the album reports that it sounds like "something you've never heard from Bob." The record will feature 10 songs – one titled "Roll On John" is a tribute to John Lennon. Additionally, there is reportedly an epic song about the Titanic.
Dylan's tour began on August 10, with Dire Straits frontman Mark Knopfler providing support. The first leg of the tour was scheduled to run through September 1 before the Capitol Theatre date was added. There is no indication on the venue's website that Knopfler will be appearing at this date.
The Capitol Theatre hosted many memorable concerts in the late 1960s and early 1970s, including Grateful Dead, Janis Joplin and Pink Floyd.