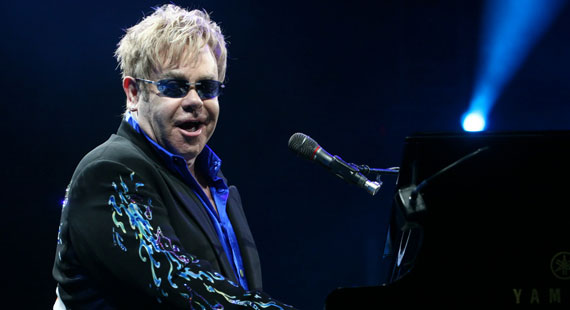 Mazzzur | Shutterstock
HBO to Air Cameron Crows' Documentary on Elton John/Leon Russell
Talk about the odd couple. Elton John, the flamboyant English singer and pianist who reworked his ode to Marilyn Monroe "Candle In The Wind" after Princess Diana died, has recorded an album with Leon Russell entitled "The Union."
Leon Russell is best known for being a session guy and sideman for some of the most iconic musicians in the world (The Rolling Stones, Glen Campbell, Bob Dylan, The Band, Frank Sinatra, Tijuana Brass, Badfinger, Willie Nelson, The Beach Boys, The Byrds, Eric Clapton, Elton John, Doris Day, Ringo Starr, Delaney Bramlett, George Harrison, Jerry Lee Lewis and more). The legendary, Grammy award winning producer T Bone Burnett produced the album.
Cameron Crowe, a confirmed music nerd and director of "Almost Famous" was there, following the duo while they were recording the set and made a documentary that also is named "The Union." The documentary has been snagged by HBO and will premiere in January 2012. The documentary also premiered at Tribeca Film Festival this year on opening night.
Elton John was very psyched. He said, I'm a big HBO fan due to their extraordinary programming. I'm very excited they will be broadcasting "The Union." Zooey Deschanel a couple years ago probably gave him a "Six Feet Under" DVD box set and told John this will change your life.