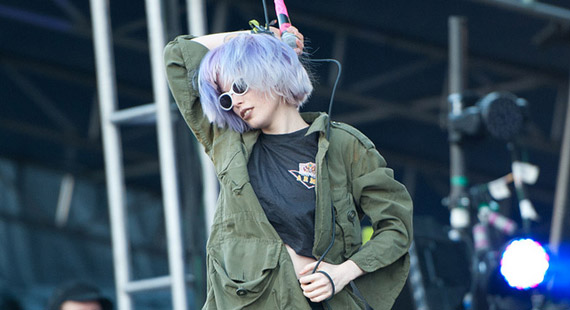 Mark Runyon | ConcertTour.org
Hard Summer Los Angeles Features 2 Chainz, Bassnectar, Crystal Castles
Did you know there's already a such thing as neo-dubstep? Well, for better or worse, that's how Knife Party is now being described, and they are one of the artists announced for this year's HARD Summer festival in Los Angeles. Bassnectar, 2 Chainz and Crystal Castles also will be at the event.
This year, the electronic festival will take place August 3-4 at the Los Angeles State Historic Park. It will be the sixth incarnation of the festival, and last year's event drew more than 50,000 fans.
Other notable artists at the festival include Dog Blood, Baauer, TNGHT, Disclosure, Azealia Banks, Empire of the Sun, Zedd and many more. More acts soon will be announced. There will be a total of four stages throughout the 32-acre park near Chinatown and Dodger Stadium.
The festival also will be the only U.S. stop of the Ed Banger 10th anniversary tour. This portion of the festival will feature DJ sets from Justice, Busy.P, Breakbot, Feadz, Brodinski and Mr. Oizo.
Two-day passes for the festival cost $129, and you also can purchase single-day passes for $75 each. VIP tickets also are available that cost $270. The extra cash gets you fast-track entry to the event, an exclusive hospitality area and exclusive bar options which include premium viewing space for the main stage and upgraded restrooms.
A fairly strange promotional video announced the festival, which featured more than 25 dogs, many portraying HARD Summer acts. The maker of the video said it was inspired by Skrillex.
"Skrillex always calls his friends 'dogs' on Twitter," said director Agata Alexander. "I figured it would be cool to take it literally. Many of these acts have signature looks so I thought it would be fun to adapt those traits into the canine world. When Dog Blood came along, it was just too perfect to ignore."